Your Grandmother Is Very Excited That Matt Lauer May Start Hosting 'Jeopardy'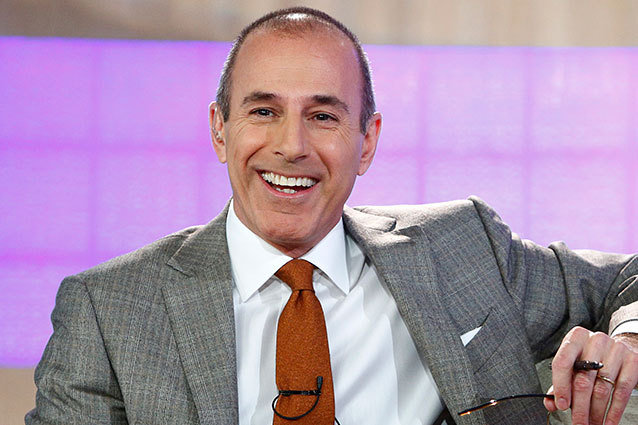 Looks like Matt Lauer, the real human, not the voodoo doll that Ann Curry tortures nightly in her boudoir, might end up replacing Alex Trebek as the host of Jeopardy, your grandmother's favorite thing to watch while she slurps her soup, when Trebek's contract expires in 2016. That's one of the cushiest jobs in TV, just ask Pat Sajak!
According to the New York Post, Lauer is at the top of the list of personalities who might replace the graying Canadian mustache of knowledge when it finally steps away from its podium. Trebek has been the host of the answer first and ask questions later show for three decades. Anderson Cooper (who would like the world to think he is a very serious journalist even though he hosted The Mole and once lost Celebrity Jeopardy to a notorious stoner) is another possibility for the title, since his daytime talk show is going kablooey after this season. A rep for Sony Pictures Television declined to comment.
RELATED: Matt Lauer Admits He Did Not Handle Ann Curry's Firing Well
This could be the perfect gig for Lauer and a great excuse for the Today show to give him the boot. Apparently his unlikability is now being blamed for the show falling from first place after more than 15 years at the top. Now everyone wins! Today gets some new blood (please let it be Willie Geist) and your grandmother gets someone new to dream about since Magnum PI reruns now air way past her bedtime. And if this doesn't work out, why not get Meredith Vieira? If you need a former Today host who can ask a question, she has tons of million dollar experience. 
Follow Brian Moylan on Twitter @BrianJMoylan
[Photo Credit: Peter Kramer/NBC]
---
You Might Also Like:


15 Oscar-Winning Nude Scenes


Topanga's Revealing Lingerie Shoot: Hello '90s!