Is Michael McKean's 'Better Call Saul' Character Basically Walter White?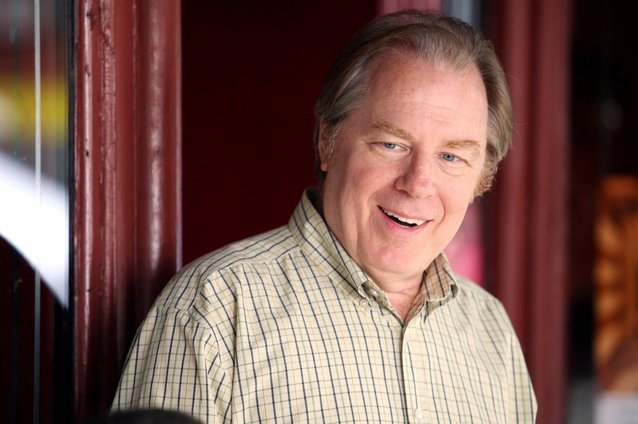 Sony Pictures via Everett Collection
For a second there, Better Call Saul was looking like a big excuse for a Breaking Bad reunion. 
The upcoming spin-off to the smash television drama has done well to fill its ranks with already familiar faces, but we had yet to see what Better Call Saul has to offer in terms of original characters. Both Bob Odenkirk and Jonathan Banks are set to reprise their roles for the show, and even Aaron Paul has announced he was in serious talks with creator Vince Gilligan about returning for a guest appearance.
While another season of Breaking Bad wouldn't be entirely unwelcome, we were eager to see some new faces fill out the free spaces in Saul Goodman's skeezy legal drama. Thankfully, actor Michael McKean has just been tapped to add some new blood to the cast. The actor, famous for playing David St. Hubbins in the classic mockumentary This is Spinal Tap, and a role on the classic sitcom Laverne and Shirley, is set to co-star as Dr. Thurber, a talented lawyer who is hampered by a debilitating medical condition.
If McKean's role gives you a faint sense of déjà vu, you're not alone. Dr. Thurber's story, from the scant few details we know about the character, sounds suspiciously similar to a certain meth kingpin's. Thurber is a gifted lawyer who becomes sick with a strange ailment, while Breaking Bad's Walter White is a gifted chemist who learns that he has lung cancer. Both stories are about smart men whose lives are permanently altered by disease, and in the same way that Walt's lung cancer sparked a desperate need for recognition inside Walt, whatever affliction is affecting Thurber will likely spark similar feelings of desperation.
There's narrative power in desperation. It's a strong, base, human desire, and it fueled some of Breaking Bad's best stories. You could even make the case that desperation was the most resonant theme in the entire series. Walt's burgeoning career as a drug dealer started in a desperate attempt to provide for his family before the cancer withered him away, a feat he couldn't possibly manage with the humble earnings of a high school chemistry teacher. Even when Walt's motives changed, and creating meth stopped being a sacrificial act for his family and twisted itself something more prideful, greedy, selfish, and ugly, he was a man still driven by desperation. Walt became a man with a desperate need to be the best, to eliminate his competition, and to create the best product the world had ever seen. He not only wanted fame, but infamy. He was desperate to be somebody after an eternity of feeling like the world's most gifted doormat.
Since McKean's character will likely have similar circumstances surrounding his character, we hope that Vince Gilligan is able to mine the same amounts of depth from this new character of his. November can't come soon enough.