A Tribute to 'Million Dollar Listing' Bad Boy Ryan Serhant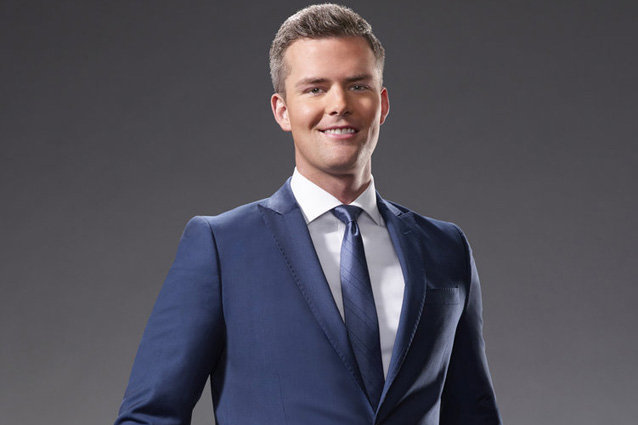 Bravo
Ryan Serhant may be the most clean cut realtor on Bravo's popular series Million Dollar Listing New York, but he's also the one with the most unique edge. Part ruthless shark and part self-deprecating charmer, Serhant feels like what you'd get if Patrick Bateman from American Psycho had a son with Grace Kelly. He's definitely the most shrewd and shameless on the show, not above dropping trou and jumping into a pool at a showing, getting hazed by a seller, or even staging a large-scale prank on a fellow realtor. However, there's charm and sophistication behind the snark. He speaks his mind and has the savvy to back it up. After all, he is an actor. You may remember him from As the World Turns , and he's even starring in the upcoming Ben Stiller/Naomi Watts film While We're Young.
The third season of Million Dollar Listing New York has only just begun, and Ryan has brought fireworks, ingenious ideas, and memorable quotes to the game. He staged a late night rave-inspired listing to sell an empty apartment with crappy views. He chipped (but didn't break!) the law by calling a broker's client's sister with an update to try and negotiate a deal. He even tried to sell a sentimental homeowner's apartment to a drug dealer just to move the property. Ryan might be marketed as the "villain" on the show, but he is a bit of a lovable cad, winning over audiences, settling down with a girlfriend, and even earning the gift of a pet pig from a grateful client. And who can hate a guy with a pig named Kevin Bacon?
But the real reason we all love Ryan: his terrific one-liners.
Just some of Ryan Serhant's Best Lines on Million Dollar Listing
"We have to start mowing people down. That's why we have the Escalade."
"I like crazy. If you can't beat 'em, join 'em."
"You never know who your client is going to be. I once sold an apartment in Battery Park to a Madam."
"Hey, Sam, what do you think of the tattooed strip club owner buying the apartment where your babies took their first steps?"
"You're feisty for a little guy."
"Remember, I am the American Dream, baby. And you are just a cheap, shiny import."
"I get that it's confusing. It's like trying to explain heaven."
"This is like the last time I tried to woo a saber tooth tiger. It didn't work."
"Is that a smile I just saw? The Charminator just broke through!"
"There's only three things I know. One: 2.6 [million] is the right number for this apartment. Two: I am very good at what I do. Three: You are drop dead gorgeous. If you agree with those three things, like I do, we have a deal."
"This apartment is kind of like meeting a really unattractive person at a bar. Their face is going to be covered by the dark lights and the alcohol. You don't focus on what's unattractive, you focus on the shape, and the two very big rooms."