'Mindy Project,' 'Ben and Kate' Receive Full Season Pick-Ups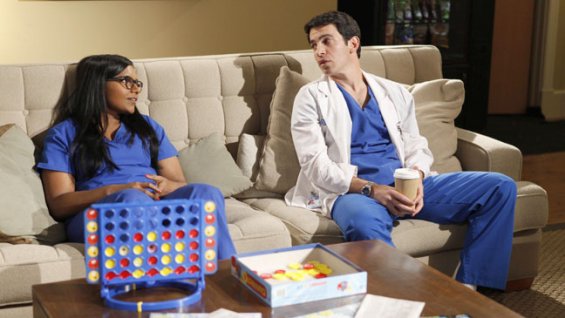 Despite middling ratings, critical love has been enough to drive full season pick-ups of new series The Mindy Project and Ben and Kate. According to Fox, Ben and Kate — starring Oscar-winning writer Nat Faxon (The Descendants) and Melanie Griffith–Don Johnson offspring Dakota Johnson — has received six additional episodes while The Mindy Project — starring beloved The Office alum Mindy Kaling — has been picked up for an additional nine.
While Mindy Project's order was somewhat expected — buzz surrounding the comedy, which has boasted guest spots from comedy stars like Seth Meyers and Ed Helms, more than made up for dipping ratings — Ben and Kate's pick-up is a pleasant surprise. Though critics dug the new comedy effort (Hollywood.com, for one, gave its premiere a Ben-approved strong high five), its second episode only attracted 3.3 million viewers, down 24 percent from its premiere.
Fox, at least, has faith in both series, which join hit New Girl on Tuesdays. In a statement, Fox Chairman of Entertainment Kevin Reilly said, "Ben and Kate and The Mindy Project have everything we want to stand for in comedy: smart writing, hugely appealing casts and comedy that feels contemporary and real — which is why we're confident they will continue to build on what is already an appointment comedy night for young, influential audiences on Tuesdays."
New episodes for both series air tomorrow, Oct. 9. And, in the meantime, celebratory high fives all around!
[Image Credit: FOX]
More:
The Dos and Don'ts of Dating from The Mindy Project: You're Hired!
Ben and Kate: A Strong High-Five For the Heartwarming Series
The Ax Factor: Which New Series are Headed for Cancellation?