The 10 Most Memorable Moments Of 'America's Next Top Model'
America's Next Top Model is coming back with Tyra Banks producing and Rita Ora hosting. But will it be as good as the original run? There was some crazy drama and challenges that will always stay with us. Here are the ten most memorable moments of the reality show.
1. When Tyra told a contestant she didn't even deserve a photo.
2. When she broke down the difference between being a THOT and being high fashion.
3. When Ebony did the absolute most with her acting.
4. That drunken head butt that shocked everyone.
5. That time Eva Marcille lost it over being photographed with a spider.
6. When Fabio made legendary fake romance novel covers with all the contestants.
7. That time Danielle almost face planted into the runway.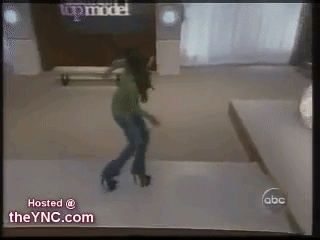 8. When Alexandra was knocked off the runway by a pendulum.
9. When 50 Cent was sick of Jael and he pushed her into the pool.
10. When Lisa decided to pee in an adult diaper.