The 10 Most Unrealistic Situations on 'The Walking Dead'
It might seem silly to complain about the realism of The Walking Dead because the premise involves zombies. But one thing the show has done well is make that aspect believable with its makeup and minimal use of CGI. What is more likely to take fans out of it is their unrealistic moments in their story lines. So which situations come across as unbelievable? These ten left us scratching our heads. Warning spoilers!
1. Carl was able to get shot in the eye and survive
2. Rick and Daryl were somehow able to beat the much bigger Tyreese in a fight
3. When they rolled up in cars made after the 2010 apocalypse
4. Glenn being able to survive falling into a herd of walkers
then again was able to survive this herd. Can Abraham really shoot that fast?
5. When Glenn and Beth were both missing but Maggie only cared about one
6. When Dale seemed to be against suicide only for certain people
7. Most of The Saviors somehow not waking up when the group came in to kill them
8. Rick conveniently getting out of that surrounded RV unscathed
9. Dale being able to be taken down by a pretty weak walker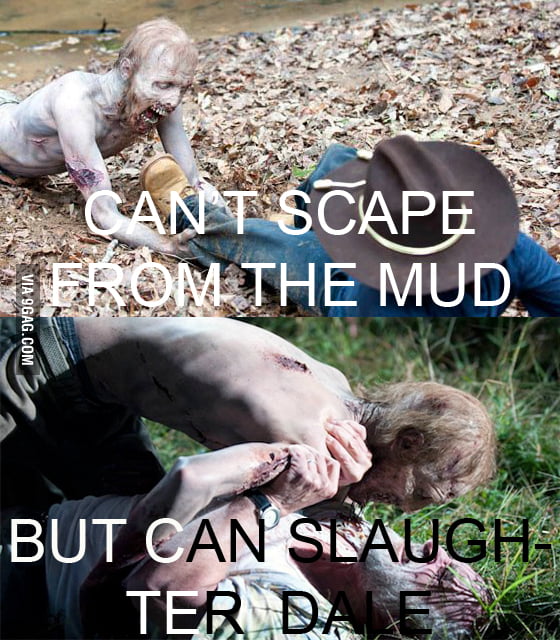 10. When the Governor was caught aiming completely wrong