NBC Rebooting 'Murder, She Wrote' Starring Octavia Spencer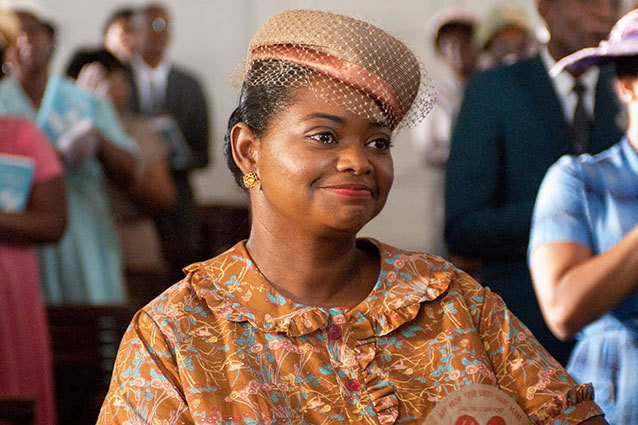 Dreamworks II
"Murder, She Re-Wrote" is more like it. Octavia Spencer is taking her turn penning a mystery novel and solving crimes as an amateur sleuth in a pilot based off of the highly successful Murder, She Wrote series, according to Deadline.
NBC's Murder, She Wrote will follow a hospital administrator and amateur crime-solver (Spencer) who self-publishes her first mystery novel and sticks her nose into active investigations. If the series comes to fruition, it would mark the first series regular role for Spencer, who just came off of a guest-starring role in CBS' Moms. 
While the series has pegged itself as a reimagining of the original show but with a light, contempory spin in the fashion of Bones or Fargo, it's a pretty huge deal that NBC is taking on one of the most beloved and successful shows in TV history, not to mention one of the most famous TV characters. Replacing Angela Lansbury as Jessica Fletcher seems as ridiculous as recasting Walter White from Breaking Bad or Frasier from… Frasier. Additionally, it's interesting that Alexandra Cunningham, who previously produced for Desperate Housewives, is writing the series. We're having trouble imagining Jessica Fletcher living a life of scandal when she should be seated comfortably in her home in Cabot Cove, Maine while she jauntily types away on her old Royal typewriter.
All we can say is that we hope Lansbury is headed back to the small screen for this murder reboot because no one does grandmotherly sleuth as well as she does. No one.