NBC's 'Dark Tower' Series Adds 'Heroes' Alum Mark Verheiden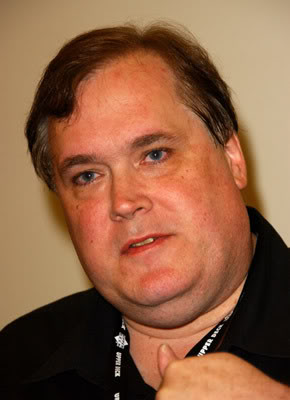 Though production hasn't yet begun on Ron Howard's feature film adaptation of The Dark Tower, plans are already being set in motion by NBCUniversal to continue the epic Stephen King story across multiple platforms following the May 17th, 2013 release of the movie. Deadline reports that the company has hired Heroes and Battlestar Galactica vet Mark Verheiden as a co-writer and executive producer on the first season of the series, which he'll shepherd with Oscar winner Akiva Goldsman (who is writing Howard's film, as well).
This is big news for fans of the novels and, even more so, media enthusiasts. It proves that the synergy between the network and the studio, which Comcast executives had been talking merrily about following the company's acquisition of the conglomerate, is in fact working as originally outlined (well, for now at least). The proposed plan to follow each film with a season of television, which would link the story while roping in a larger audience than a movie could on its own, is a massive undertaking that I treated with skepticism when it was first announced simply because of the size of the production. Verheiden's hiring proves that all the corporate cogs are meshing well and we should be seeing a truly gargantuan iteration of this classic supernatural, good-versus-evil story.
For those unaware, The Dark Tower follows the Gunslinger Roland Deschain as he navigates an apocalyptic Western-like setting in search of The Man In Black, who may lead him to The Dark Tower and, in turn, the salvation of his world. Javier Bardem is nearly locked into the role of the Gunslinger, though whether or not he'll reprise that role in this TV series in currently unknown.
Source: Deadline