Indie Cringe-Meister Neil LaBute Is Bringing a Show to TV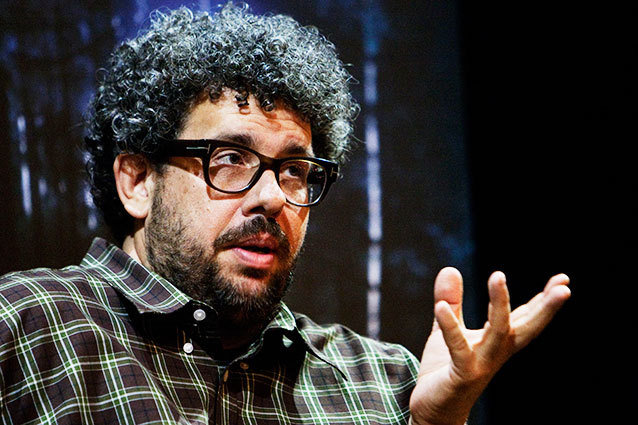 Remember when getting a TV deal was about, you know, just being on TV? Someone would get a show on a network or maybe HBO. Maybe. But now everyone is signing with Netflix or Hulu or Amazon or SomeWebsiteYouNeverHeardOf.com or DirecTV. Thats' where Neil LaBute is headed. LaBute, the man who has horrified audiences with his brutally honest, seemingly misogynistic movies In the Company of Men and The Shape of Things, and DirecTV announced today that he was making a show exclusively for the satellite distributor. 
His show is called Full Circle and is about 11 different people describing their lives with no idea that they are all interrelated. It sounds like it could be interesting, as long as its not all about the mundane cruelty we unleash on each other, but it probably will be. The show will have, according to the press release,  "an unconventional structure and a revolving cast of characters." Interesting.
Of course this is not DirecTV's first foray into original programming. They rescued beloved but low-rated series Friday Night Lights and Damages, but both of those were later aired on other more conventional platforms. With all the new ways to get television content to viewers (download, streaming, borrowing your brother's HBO GO log in) just how DirecTV will get this TV Direc to the audience. 
Follow Brian Moylan on Twitter @BrianJMoylan
More:
A Farewell to 'Friday Night Lights'
DirecTV Restores MTV, Comedy Central, and 15 Other Channels
DirecTV Sales Down Dish TV Sales Up
---
From Our Partners


Jessica Alba Bikinis in St. Barts (Celebuzz)


Which Game of Thrones Actor Looks Least Like His On-Screen Character? (Vulture)