Netflix Must-Series: 'The 4400'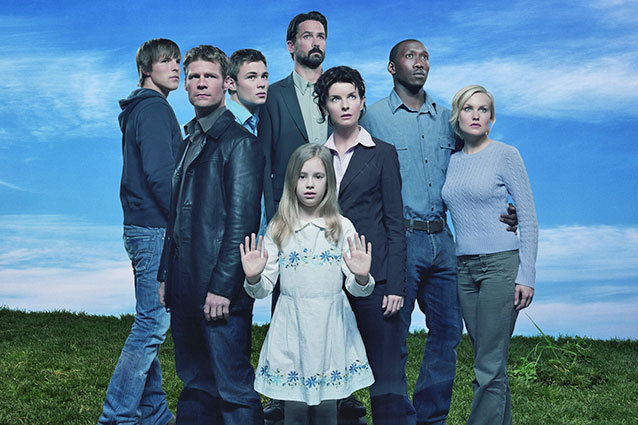 USA Network
The 4400 succeeds where shows like Heroes, No Ordinary Family, and Marvel's Agents of S.H.I.E.L.D. have failed. It puts a human face to super powers. This innovative series has such a mind-blowing take on what would happen if people developed superhuman abilities. It also uses other science-fiction conventions, plot twists and great actors to create a binge-worthy series.
Over the course of 50 years, 4400 people are abducted. On one day, they all return seemingly unchanged, but different. A government task force is created to manage their assimilation back into society. An FBI agent, Tom Baldwin (Joel Gretsch), and a CDC agent, Diana Skouris (Jacqueline McKenzie), head up this task force to deal with their developing abilities and discover the reason they've returned. What follows is a shocking reveal that they were not abducted by aliens but by humans from the future. They have been given abilities to help save humanity's future. 
The series doesn't rely too much on super powers and flashy special effects. Instead, it creates an X-Files style procedural with rich characters and an engrossing plot. Each episode, Tom and Diana must help one of the 4400 with their abilities and discover their benefit to society's future. Meanwhile, various members of the 4400 must adjust to how life has changed since their disappearance. Baldwin's nephew Shawn Farrell (Patrick Flueger) comes back with the power to heal and his family having adjusted to life without him. Conchita Campbell plays Maya Rutledge, an 8 year old abducted in 1938, and brought back with the ability to see the future. The characters are sympathetic and this adds heart to the series.
The 4400 has some pretty great acting talent. Billy Campbell (The Killing, Enough) plays Jordan Collier, a successful businessman who creates a Scientology-style religion around The 4400. The series also features appearances by Summer Glau (Serenity), Sherilyn Fenn (Twin Peaks) and Garret Dillahunt (Raising Hope).
Fans of superheroes and science fiction will love The 4400. It also adds enough plot twists and dynamic relationships that non-geeks will love it too. All four seasons of the series are available on Netflix.