Netflix Must-Series: 'The Guild' Gives Gamers Their Own Show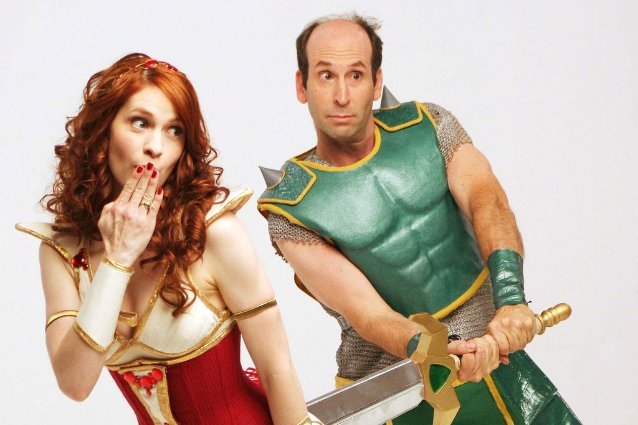 The Guild/Facebook
Have you ever wondered how Felicia Day got her geek street cred? Have you ever wondered what the lives of hardcore gamers are like? Are you desperately in need of a show about the socially inept? The Guild provides you with answers to all of those questions and so much more. This quirky web series is available as long form episodes on Netflix.
Cyd Sherman (Day) is unemployed, socially awkward, and obsessed with playing a World of Warcraft-style online game. When one of her fellow gamers, Zaboo (Sandeep Parikh), misinterprets a mild flirtation as an invitation, things get real…literally. An series of events brings the entire guild, the Knights of Good, together in person. Despite spending countless hours playing together, they're unprepared for what's on the other end of their screens. Known only by her online name Codex, Cyd meets the rest of her group including a horny teen, surly pretty girl, awkward cheapskate, and an irresponsible housewife.
The show isn't just for geeks. It explores geek culture with human relationships, broad comedic premises, and an interesting style. Each episode begins with Codex recounting her thoughts and feelings. Then the show explores an adventure and cuts to all of the different members of the guild. The show has an irreverent sense of humor and its unique style was an inspiration for Joss Whedon's Dr. Horrible's Sing-Along Blog starring Neil Patrick Harris. The series also features guest appearances by Will Wheaton, Erin Gray, Zachary Levi, and Buffy the Vampire Slayer alums Eliza Dushku and Tom Lenk.
This series is fresh and unique which is saying a lot considering not a lot of independently produced shows get this much attention. If you're a geek you will enjoy how the series celebrates social inadequacies. If you're a fan of comedy you will appreciate the offbeat humor. It's a fun series that doesn't take it too seriously while lampooning and celebrating people who take their gaming too seriously.
Check out The Guild on Netflix.