New 'Mad Men' Set Photos Prove that Season 5 Is Happening!
I bet the real 1960s didn't take this long.
It seems like forever since Mad Men's fourth season ended, and although we always knew the fifth would roll around sooner or later…some of us began to feel a little nervous. "What if they take too long to enter production, and Hamm or Slattery lose interest?" Highly unlikely, we know. But love can play tricks on your mind.
And those who don't love AMC's classiest show are few and far between. So take a nice deep breath of relief, because we have verified proof that Season 5 shooting is underway. Check out the set photos below, revealing Jon Hamm as Don Draper, John Slattery as Roger Sterling and Vincent Kartheiser and Sneaky Pete Campbell: three of the maddest men that television has to offer.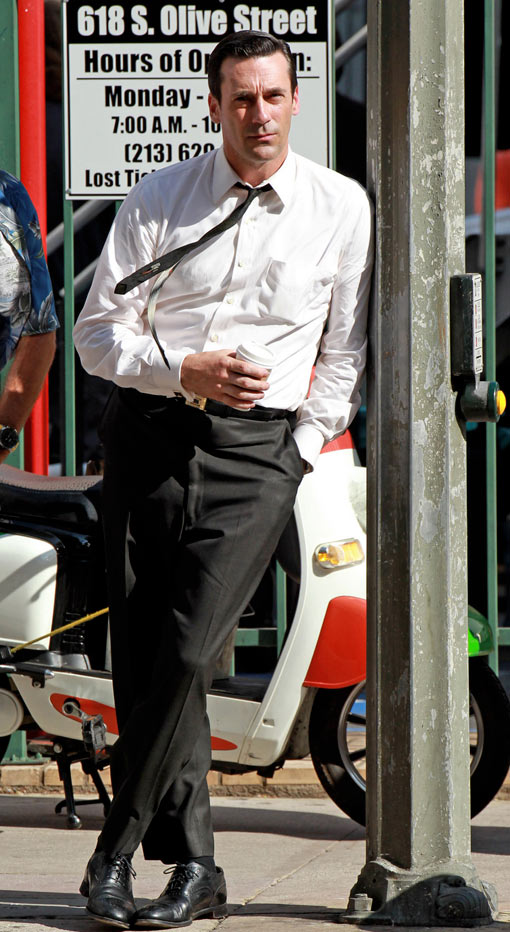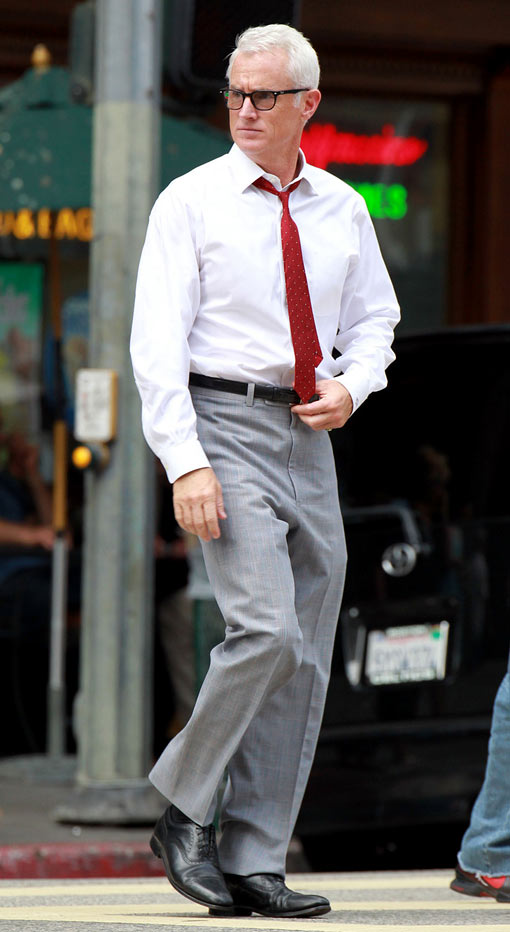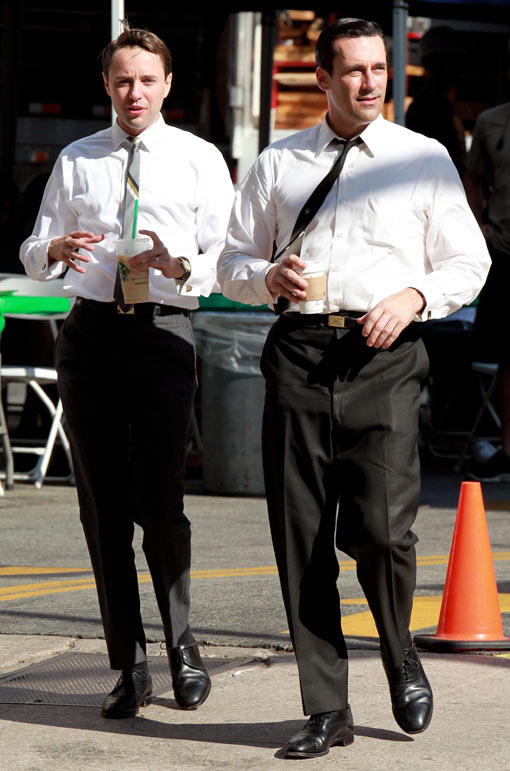 Source: EW