'Nurse Jackie' Picks Up Former 'Dexter' Showrunner For Season 5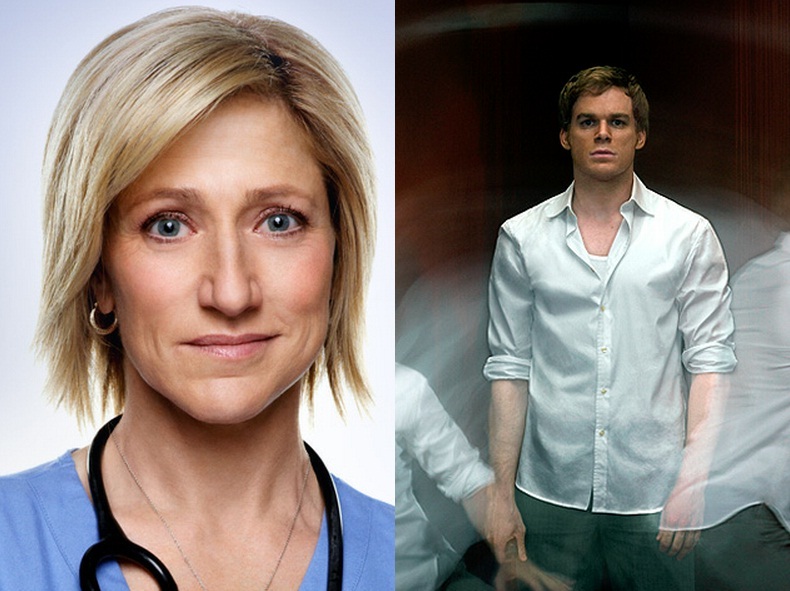 Nurse Jackie has always been dark, but not quite killing-people-out-of-psychotic-compulsion dark. But it's good to explore new territories, right? The Showtime dramedy has been renewed for a fifth season, with a new showrunner: Clyde Phillips, former showrunner, writer, and executive producer for the network's powerhouse series Dexter.
Deadline reports that Nurse Jackie co-creators Liz Brixius and Linda Wallem have left the show due to shooting re-locations to New York, which, incidentally, is much more convenient for Connecticut-based Phillips than Dexter, which films in California.
Phillips joined the Michael C. Hall vehicle as a writer during Season 1, advanced to EP for Season 2, and took on the role of showrunner for Season 4 only (the best season, as any fan will tell you.) The post-Phillips years have marked a notable decline in quality for Dexter Morgan's stories — perhaps Phillips will give Nurse Jackie the same award-winning excitement and originality that fueled Dexter.
But just how Dexter will he make Nurse Jackie? Maybe Edie Falco will find herself treating an onslaught of attempted murder victims… only to discover that the killer is her biological brother. Maybe she'll begin to idolize a new doctor from Holy Trinity Hospital (get it?) until he catches onto her ulterior motives and takes his wrath out on her husband, Kevin. And maybe, if its lucky, Nurse Jackie will get this.
Nurse Jackie is presently in its fourth season, airing Sunday nights at 9 PM ET/PT.
[Image Credit: Showtime]
More:
Thor God Joins Dexter and the Dark Side?
Dexter and Homeland Return Dates Announced
Are Dexter Stars Michael C. Hall and Jennifer Carpenter Reconciling?