NYCC 2011: Walking Dead, Nikita and The Avengers in Part 2 of Our NYCC Preview


If San Diego Comic-Con is the Frodo of pop culture gatherings, than New York Comic-Con is its Samwise Gamgee. Or, better, if San Diego Comic-Con is the Professor X of pop culture gatherings, than New York Comic-Con is its Cyclops. OK, ok—if San Diego Comic-Con is the Han Solo of pop culture gatherings, than New York Comic-Con is its Chewbacca…is this making sense?
We here at Hollywood are always ready to channel our inner fanboy when it comes to comic conventions, sniffing out the latest and greatest in movies and TV geekery. We braved the crowds of this year's San Diego Comic-Con and we'll do it again this coming weekend, October 14 – 16, to tackle SDCC's east coast companion, New York Comic-Con.
Whether you'll be in attendance or not, you'll want to take a look at what's in store for your favorite properties, as news will be flying from the panels and booths all four days. Here's Part 2 of our NYCC Preview (click the links to find out times/locations):
Saturday, October 14:
Green Lantern: The Animated Series World Premiere Screening
Superhero animation overlord Bruce Timm returns to debut his latest half-hour creation, a CG-animated Green Lantern toon. NYCC audiences will be the first to see the premiere!
Red Tails: A Dogfight from All Angles
George Lucas' decade-in-the-making aerial battle movie heads to the convention with a rep from the legendary special effects team ILM, who will walk attendees through the process of conjuring up an exhilarating dogfight.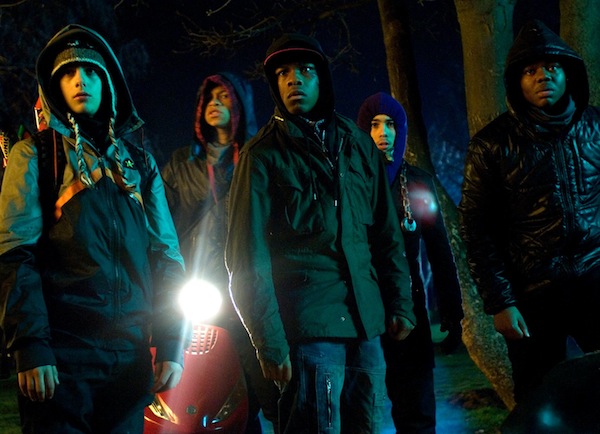 Attack the Block
The British alien invasion flick that won over audiences across the country this summer is coming to Blu-ray and director Joe Cornish will be on hand to promote the release. Expect an behind-the-scenes look at this awesome sci-fi flick.
The Monty Python troop comes together for a 3D animated film celebrating their late fifth member, Graham Chapman. The film features the voices of all the original members and director Bill Jones (son of Python's own Terry Jones) will be on hand to discuss the film. A real treat for Python buffs.
2012 is shaping up to be a big year for the Dark Shadows franchise. A third volume of the the classic comic book will premiere at the Con and star Kathryn Leigh Scott will be on hand to talk about the show. Expect a few hints at what to expect from the Johnny Depp feature film.
Luke Skywalker himself will be in attendance to discuss his latest film New-Gen, plus anything and everything under the two suns.
Smallville: The Complete Series Retrospective Premiere
NYCC gets the exclusive premiere of the 100-minute Smallville documentary that will come paired with the November release of Smallville: The Complete Series DVD.
The movie studio that brought us Batman Begins, Superman Returns and 300 takes a stab at producing its own comic books and graphic novel mainstay Frank Miller will be in attendance to discuss the spin-off company's first ventures.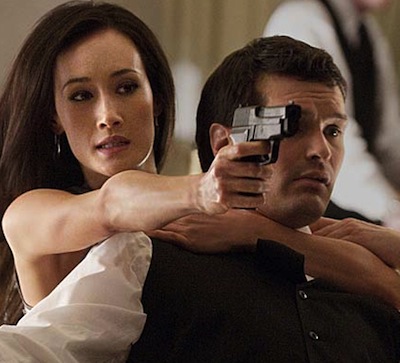 Nikita
New York Comic-Con welcomes back stars Maggie Q and Shane West who will be on hand to discuss the next season of the show. Expect plenty of gunfire.
John Landis & Monsters in the Movies
Renowned director John Landis (Americna Werewolf in London, The Blues Brothers) arrives to Comic-Con to walk attendees through the history of movie monsters, which will include a look at hisnew book Monsters in the Movies.
Head of Marvel Television and acclaimed comic writer Jeph Loeb takes the podium to reveal Marvel's upcoming TV plans. Audiences will get their first peak at the Ultimate Spider-Man cartoon plus plenty of other reveals.
MTV creeps into the horror genre with Death Valley, a Reno 911-style comedy that throws in a few zombies for good measure. The panel will feature cast members and creators talking up the unique, new show.
Creators of the crazed Cartoon Network show arrive to NYCC to discuss the show and screen never-beofre-scene footage.
Ghost Rider: Spirit of Vengeance
We got their first taste of the new Ghost Rider at this year's San Diego Comic-Con and now it's New York's turn to feel the fury of the flaming skull superhero. Directors Mark Neveldine and Brian Taylor (Crank, Gamer will be on hand to unleash the madness, which should prove itself quite different then the first movie.
One of the highlights from last year's NYCC was AMC's Walking Dead panel and this year they're following up with even more momentum then before. Creator Robert Kirkman and producer Gale Anne Hurd will attend the panel to discuss what to expect from Season Two as well as preview new footage from the upcoming season.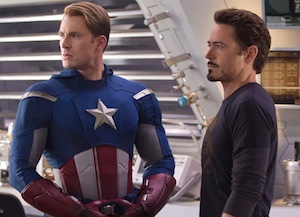 Marvel's The Avengers
The superhero team-up is the culmination of years of cinematic planning—but the end product is finally on the horizon. Iron Man, The Hulk, Captain America and Thor join forces and New York Comic-Con will be first to see footage from the massive undertaking. Special guests are expected to appear on the panel, making this one of the Con's hottest tickets.
Creator Mike Judge will preview the latest incarnation of his much-loved animated series, which will see the two deadbeats ragging on everything from current music videos to Jersey Shore to MMA. No topic left un-chuckled over.
Based on the cult blaxploitation starring Michael Jai White, Cartoon Network debuts its animated version that promises to translate the movie's violence and comedy with little to no sacrifice. White and the show's creators will be on hand to screen new footage and take questions. Just don't ask anything silly—Black Dynamite doesn't like silly questions.
Sunday, October 16:
Conan Spolight with Jason Momoa
Conan the Barbarian and Game of Thrones star Jason Momoa brings the rest of his Conan cast, including Rose McGowan and Stephen Lang, to NYCC for a round of bloody fun. No word on whether Momoa will sport a little hat (the man loves little hats).
IFC's Portlandia and Increasingly Poor Decisions
IFC's quickly becoming the premiere place for off-beat humor and, as proof, it's bringing two of its funniest shows to Comic-Con. Two back-to-back panels will host stars David Cross and Fred Armisen, as well as debut new footage from the upcoming seasons. An appearance by laughter confirmed.
Cartoon Network continues its domination of NYCC with a double panel of Adventure Time and Regular Show, each with cast and footage in hand.
Lucky NYCCers will get an advance screening of one the creepiest indie flicks on the horizon. Grave Encounters takes everything you love about ghost hunting shows and turns it into the episode you always wanted to see…