Octavia Spencer Will Be Amazing In The 'Murder She Wrote' Reboot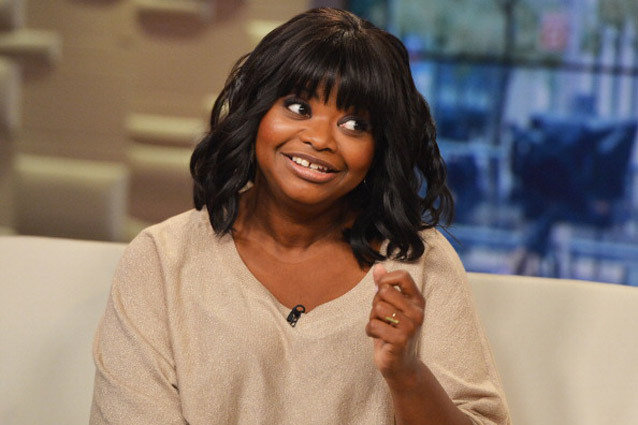 Getty/Slaven Vlasic
A few days ago it was announced that Murder She Wrote, the brilliant detective series that aired from 1984 to 1996, would be coming back to television. The show that had many of us falling in love with the incomparable Angela Lansbury will get a reboot from NBC, and while lots of folks are worried that the new series will pale in comparison to the original (a possibility, considering the original is one of the most successful series of all time), we think there's at least one factor to get excited about Octavia Spencer. Here are a few reasons we know she'll be awesome as the new Jessica Fletcher.
She Loves A Little Controversy
Spencer has spoken out in the past about her desire to play every type of role under the sun, regardless of possible controversies. In spite of criticism, she didn't shy away from playing a maid in the 2011 film The Help, and we think she'll handle some of the negative responses to this casting news as well. And by "handle," we mean "deliver such an amazing performance, everyone will have to get over it."
That Oscar Was Well-Deserved
Many of us were not familiar with Spencer before her Academy Award-winning role as Minny Jackson in The Help. But it must be said that she's a seasoned actor who put in years and years of work before garnering her Oscar. Much of that work was in television, so Murder She Wrote represents a return to a very familiar stage for Spencer.
The Reboot Was Partly Inspired By Her Love For The Original Character
Spencer opened up about her involvement in the project and it's clear that she is a fan first and foremost: "I've always considered myself an armchair detective and in a recent meeting with Bob Greenblatt, he asked me what type of character would be able to lure me to TV. Naturally, I said "J.B. Fletcher meets Columbo." And here we are."
Her excitement leads us to believe that we can get excited about this project as well. With Spencer on board, we're definitely expecting good things.