'Once Upon a Time in Wonderland,' 'The Originals' and Other Unnecessary Spin-Offs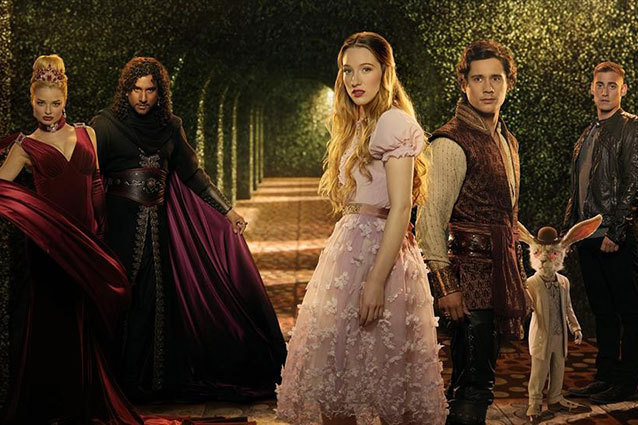 ABC
The 2013 fall season features the premiere of two major spin-offs. The Originals brings the first family of vampires from The Vampire Diaries to New Orleans. Once Upon a Time in Wonderland follows Alice as she battles Jafar (from Aladdin) to rescue her genie quasi-boyfriend. No offense guys, but neither series is ready to spin-off.
All in the Family spawned two major spin-offs, The Jeffersons and Maude. Frasier was a spin-off from Cheers and kept Camille Kelsey Grammer rolling in dollars. But not all series can launch a spin-off or risk losing major characters.
Here are a few major spin-offs that were a little premature:
The Originals
Klaus (Joseph Morgan) and Rebecca (Claire Holt) were a great in-flux of new blood into The Vampire Diaries. They have great salty lines and offer an evil alternative to the squeaky clean vampires. There also is room for them in the series with Kat Graham and Michael Trevino appearing in less of the show. There was never enough character development for them so a spin-off could does make some sense. However, pairing them with flat model types and constantly relying on flashbacks isn't as endearing as it is on The Vampire Diaries.  Also, Phoebe Tonkin is wasted as a baby incubator when she was the best part of her first American series, The Secret Circle.
Once Upon a Time in Wonderland
Once Upon a Time is a fluke. The edgy comic book series Fables is much better at bringing fairy tale characters into the "real world." Using the whitewashed Disney versions of the popular stories makes each episode feels like gross product placement for the Disney house of horrors vault. The saving grace is likable actors like the lovable Ginnifer Goodwin, Robert Carlyle, and the deliciously evil Lana Parrilla. However, Wonderland is just a cheap, shameless sequel that only cannibalizes the few possible storylines for later seasons of the original. Naveen Andrews dressed in an elaborate leather costume is laughable. Poor Emma Rigby as The Red Queen seems like a porn star on the wrong set. It's also a total waste of actors like John Lithgow and rock legend Iggy Pop.
Joey
By the last season of Friends, each character feels like an outlandish stereotype. Except of course Jennifer Aniston who was playing A-list actress Jennifer Aniston. Joey (Matt LeBlanc) was so stupid and unaware that he didn't seem functional enough to drive a Matchbox car, let alone carry a series. The spin-off finds him in Los Angeles with his sister (Drea de Matteo) and working on being an actor. It wasn't horrible but there wasn't enough juice in the character to keep the show alive.
Private Practice
Kate Walsh is magic! She added such great energy to Grey's Anatomy as Dr. Addison Forbes Montgomery-Shepherd. It seemed like a great idea to take her to the sun-soaked beaches of Los Angeles on a hunt for love. The series wasn't a total fail but it did rob Grey's Anatomy of one of its greatest characters. It also had trouble finding its sea legs and a format for the show that would work.
Booker
Richard Grieco added a lot more edge and man candy to 21 Jump Street. However, it was ill advisedly decided to give him a spin-off. After it tanked, there was an attempt to bring him back to the series but it tanked. Had he stayed on 21 Jump Street he may have been able to take over when Johnny Depp unceremoniously left in the third season.
Charmed Lives/Living Dolls
Successful syndication has proved Who's the Boss? is a part of television history. Sadly, lightning was not able to strike twice…no matter how hard they tried. Fran Drescher and Donna Dixon were dueling models working with Angela (Judith Light). They were spun-off into an odd couple precursor to 2 Broke Girls. Angela also got a modeling job for Samanta's friend Charlie (Leah Remini) gets recruited as a model for one of Angela's contacts she moves in to a house full of models including Halle Berry. Despite this notable casting, neither series lasted very long.