Paula Deen's 'Today' Appearance Doesn't Exactly Help Her Cause
"This is it," thought Paula Deen, elated over her newly scheduled appearance on The Today Show, where she would be speaking with host Matt Lauer. After losing her job on the Food Network and incurring a ganglion of backlash for a recently publicized video of a courtroom deposition highlighting Deen's use of racial epithets, most notably the n-word, the cooking show icon would at last have a chance to get the world back in her corner. "Things are lookin' up!" Unfortunately, this could also be an opportunity to further propagate all of the ideas circulating about her. You know, if she were, in fact, to further contribute to the view that she is a racist. By being one.
In fact, Deen's Today appearance would fail at all costs to help her cause, subjecting viewers to an overdone display of self-victimization on the part of the celebrity chef. Citing anecdotes about her father's intolerance for intolerance and her young grandson's aversion to dishonesty, Deen seemed to bank on her small town charms to once again endear herself to fans, thanking those who have stood by her through this past week's episode.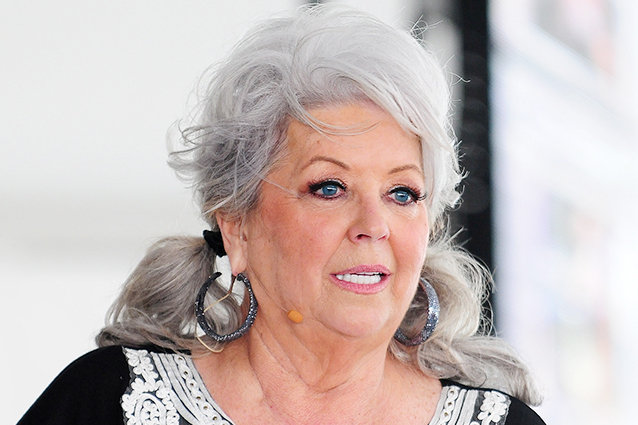 But the thinly veiled manipulation tactic does not seem like a genuine expression of remorse for the bigotry embodied in the depostion, but rather a means to soften her image for those teetering on the fence about the ordeal. The primary message of the 13-minute Today video isn't an admission of regret, nor an apology; it is a plea for forgiveness.
Capping the appearance with a thick round of sobs that she saved for the showstopper, Deen churned out a call to arms for all those who have never made a mistake to "pick up [a] stone and throw it so hard at my head that it kills me." And most confusing of all is Deen's final profession: "I is what I is and and I'm not changing." Aside from the maxim's diction acting as an ineffective means of distancing her from her uneducated, backwoods opinions on race, does this also mean that Deen is emphatically standing by the values these weeks have brought to light?
Next time, Paula, maybe work on a game plan.
Follow Michael Arbeiter on Twitter @MichaelArbeiter | Follow hollywood.com on Twitter @hollywood_com
More:
Paula Deen Issues Apology
Paula Deen Was A No-Show For 'Today' Show Appearance
Paula Deen Sued for Sexual Harrassment
---
From Our Partners:


What Happened to 33 Child Stars (Celebuzz)


40 Most Revealing See-Through Red Carpet Looks (Vh1)