The Guest Cameos On 'Real Husbands Of Hollywood' Look Pretty Epic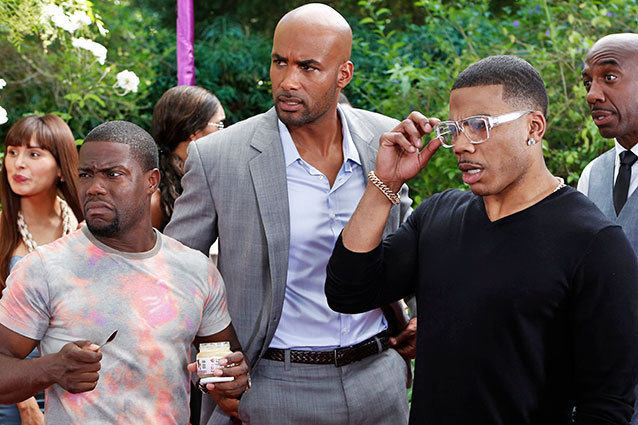 If you've been watching the new episodes of Real Husbands of Hollywood on BET, you've been bombarded with some of the best celebrity cameos on television. Kevin Hart's hilarious fake reality show has already had some epic guest appearances from Wanda Sykes, Khloe Kardashian, Kris Jenner, Romany Malco, and Selita Ebanks. Although viewers were disappointed to see Robin Thicke go after a great first season, there's plenty to look forward to from this season. Here are just five of the many great cameos we're excited to see.
It's 2013 and this guy is still one of the funniest comedians ever. RHOH plays on the competitive relationship between all of the guys and we can't wait to see Rock knock Hart down a few pegs.
We have no clue what the beloved journalist and talk show host will be doing during her guest appearance, but the very thought of her alongside J.B. Smoove is enough to keep us tuning in.
Anytime Kelly Rowland is anywhere, we're there. The singer will appear in an episode with Eric Benét and — wait for it — they'll be recording a track with Boris Kodjoe.
Nothing will ever compare to Wayne Brady's epic appearance on Chappelle's Show back in 2004. But we're hoping that he'll be just as hilarious and NSFW when he swings by Real Husbands.
There's really no need to explain our excitement over this one. It's Bobby Brown, one of the original Real Husbands of Hollywood, and he'll be in the studio recording music with Nelly. That is what we call must-see, fake reality TV.