10 Reasons We'll Miss Glenn On 'The Walking Dead'
On the season premiere of The Walking Dead, we finally found out who Negan killed, and we're heart broken. Glenn Rhee played by Steven Yeun is one of the show's originals. He might not have been the flashiest or the most intense character, but he was very much the heart of the show. Now that's he gone The Walking Dead will definitely be changed, and we'll miss him. Here are ten reasons why!
1. He had the best "pretend to be a walker" face.
2. Steven also loved the source material as much as us.
3. We still remember the days when he rocked a baseball cap and admitted he used to be a pizza boy.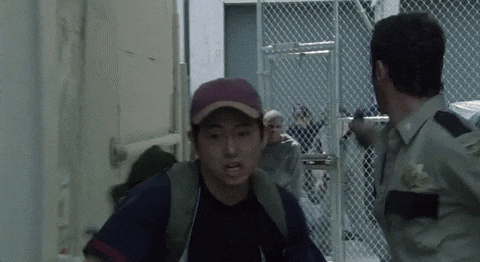 4. He was also the first one to have Rick's back.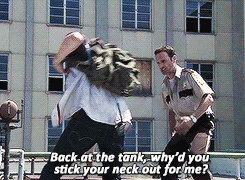 5. He was ride or die for everyone in the group.
6. His marriage to Maggie was one of the few bright spots on the show.
7. We cheered the most when he and Maggie were reunited after being separated.
8. People underestimated him but that made him even better.
9. We love Norman/Steven kisses.
10. His potential future was heart-breakingly the brightest.