11 Reasons Why 'American Horror Story' Isn't the Same Without Jessica Lange
Loyal viewers of American Horror Story know one important staple is missing this season: Jessica Lange. Whether she is playing a bible-thumping nun or a circus performer, Lange has always proven herself as the strongest aspect of the series. While Lady Gaga is doing her best at holding her own on the current season, true fans know Lange is the true star of the series. We can only hope she will return for the sixth and final season.
1. No one can compel us to sit through an entire episode better than Lange.

FX/Quotesgram
2. There is no longer a lead to carry the entire show.

FX/Tumblr
3. There has been an extreme absence of shade.

FX/Tumblr
4. She can make cheesy lines sound cool.

FX/Tumblr
5. No matter how convoluted the story lines can be, Lange always held it together.

FX/Tumblr
Do we even know what's going on this season on Hotel?
6. This season may feature a pop star but Lange could beat her out any day.

FX/Tumblr
"The Name Game" will always be our jam.
7. While the Hotel season has its share of beautiful settings and fashions, no one can present style better than Lange.

FX/Tumblr
8. No one can deliver snarky lines better than her.

FX/Tumblr
9. She can adapt to play different types of characters. She went from playing a nun in season two to saying this in season three!

FX/Pinterest
10. No one can portray a completely reprehensible character better than her.

FX/Rebloggy

FX/Rebloggy
11. Yet, you will always root for her no matter how evil she can be.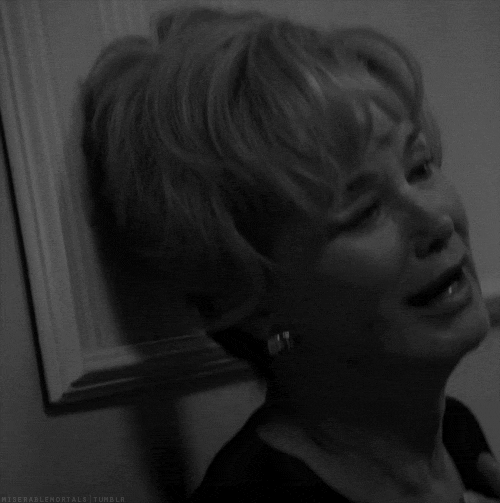 FX/GIPHY