2014's Most Exciting Returning Shows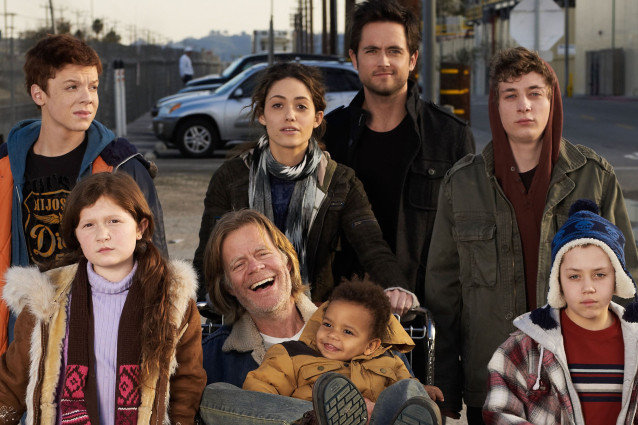 Showtime
The new year brings with it new changes, new resolutions, and new epsiodes of our favorite television shows. There's so many major premieres heading our way in the coming months, promising the resolutions to some insane cliffhangers, highly-anticipated follow-ups to beloved plotlines, and one significant attempt to recover after a terrible previous season. We've gathered together all of the most exciting winter premieres into one handy guide, plus all quick recaps of all of the most gasp-indcing cliffhangers and what to expect from the upcoming seasons. (Spoilers below, obviously.)
Community – January 2
After the firing and then re-hiring of show creator Dan Harmon and a widely panned fourth season, Community fans have been waiting desperately to see what the new season will bring. So far, we know that Jeff and the gang will be back at Greendale, along with more guest stars than we could possibly hope to remember, and that Donald Glover will only appear in six episodes. What we don't know? How or why he'll leave, and if the show can possibly hope to return to its glory days. The new season has a lot to live up to, but we're hoping it manages to recapture some of that early Community magic. 
Downton Abbey – January 5
After a season that included births, deaths, and secret affairs, it's hard to imagine what the residents of Downton Abbey will have to endure next. This year, there's been a huge cast overhaul, including a few new love interests for Lady Mary, a shake-up in the household staff, and a visit from Cora's brother, played by Paul Giamatti. Meanwhile, there's still plenty of drama headed for Bates and Anna, including a new storyline that caused a great deal of outrage when it aired earlier in the UK. For a show about an inhertance dispute, there's always something insane going on, so there's no telling what to expect when we return to the estate. 
Parks and Recreation – January 9
It may not have ended on a cliffhanger, but there's still plenty about the midseason finale of Parks and Rec for us to look forward to. It's the last hundred days of Leslie's term on city council, and she still has some grand plans for the city. Ann and Chris are not only getting ready to welcome a new baby, but also to move away from Pawnee for good. Ron's also about to become a father, and Andy's hopefully heading home from London soon. After the weird way that NBC decided to air the most recent episodes, we're really looking forward to finding out what's happening next in Pawnee, hopefully on a steadier schedule. 
Shameless – January 12
When last we left the Gallagher clan, Jimmy had disappeared onto a boat with the Brazilian mob, Fiona still had no idea he was in any kind of trouble, Ian stole his brother's identity and enlisted in the army, Lip was starting college, V is pregnant… and V's mom is a lot more pregnant than she let on. Oh, and Frank has to stop drinking and doing drugs cold turkey or else he'll die. Even though the producers have revealed the answer to Season 3's biggest cliffhanger, there's still no telling what could happen next with the Gallaghers. And since anything goes with this show, we'll be glued to our televisions to find out. 
Sherlock – January 19
The world's most famous consulting detective, BBC edition, returns to the small screens after a two-year hiatus in which we were all left with one very important question: How did Sherlock manage to fake his own death? Season 3 promises to answer this question, as well as focusing on the resulting tension between Sherlock and John, a surprise wedding, and a brand new bad guy. Plus, we'll finally learn what possessed Anderson to both dye his hair and grow a beard, when he knew full well that they would both look terrible on him. (Don't even get us started on John's grief-induced moustache.)
Hannibal – February 28
When last we left the team at Quantico, Will had been arrested under suspicion of being the copycat killer, although he has finally started to understand that Hannibal Lecter is not as friendly as he had appeared. Meanwhile, Jack and Alanna are trying to deal with the fact that their good friend might be a serial killer, and Bella's only getting sicker. This season, we'll find out whether anyone will be able to prove Will's innocence – or if anyone even wants to – and how much more Hannibal will be able to get away with before people start getting suspicious. 
Orphan Black – April 19
When it comes to cliffhangers, no season finale did it better than the end of Orphan Black. There were surprise deaths, new clones, and possible betrayals, all in one compact hour. We're not quite sure what to expect from the new season just yet, as they've only just wrapped filming, but we're sure that for every question they'll actually answer, they'll raise at least three more. However, the clones are finally starting to fight back against their makers, and Sarah is still fighting to get Kira back, so there's bound to be plenty of drama, action, and surprises come April.