'Revolution': The Chase Is On — PICS
One of the most anticipated newcomers to the upcoming television season is Revolution, the NBC adventure drama from creator Eric Kripke (Supernatural), producer J.J. Abrams, and director Jon Favreau. Not a bad lot to have backing a project.
The series focuses on a post-apocalyptic planet Earth, fifteen years after all of the electricity in the world (ostensibly) shut down, leaving everybody forced to adapt to a powerless, survivalistic way of life. In addition to the natural struggles inherent in this kind of living, a tyrannical militia takes over, forcing the everyday townsfolk like the Matheson family (Billy Burke and Tracy Spiridakos, pictured below) to live in constant fear… as you can see below.
To make matters worse, the militia is run by the most intimidating man in modern television: Giancarlo Esposito of Breaking Bad glory. Not the kind of man staring you down in a very dark alley.
Check out the new pictures for Revolution below!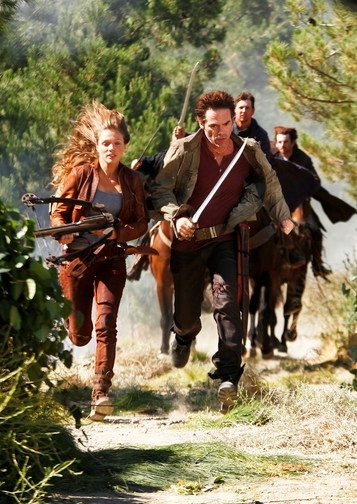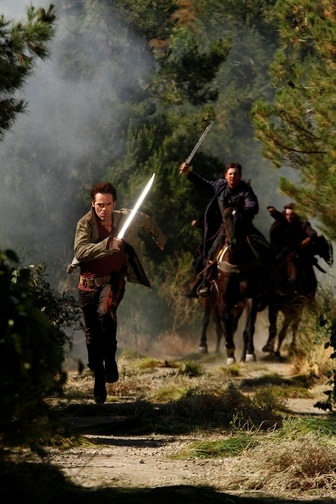 [Photo Credit: Trae Patton/NBC]
More:
AMC's 'Hell on Wheels' Rolls Out a Sneak Peek at Season 2 — EXCLUSIVE GALLERY
Facepalm! 15 Fantastic Folks Who Never Received Emmy Nods
2012 Emmy Awards: See the Full List of Nominees!