See The Kids From 'The Bernie Mac Show' 15 Years Later
Based on the late comedian's real life, The Bernie Mac Show was a hilarious sitcom about a childless couple who take in their nieces and nephew to raise as their own. Trying to figure it out with three children is hilarious enough, but throw in Bernie's unconventional parenting skill,s and his wife Wanda's high-powered working schedule and you get some pretty great stuff.
Bernie Mac passed away in 2008 and it's been 15 years since the show first aired, so what do the actors who played Nessa, Jordan, and Bryana aka Baby Girl look like now?
Camille Winbush played Vanessa aka Nessa on the series which began when she was just 11 years old. After The Bernie Mac Show wrapped, Winbush went on to guest star on Grey's Anatomy and become a series regular on The Secret Life of the American Teenager. Her latest project Everything But A Man screened at the American Black Film Festival this past summer.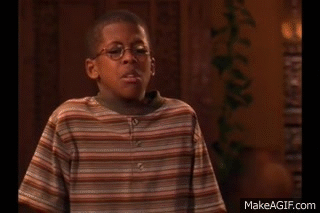 Jeremy Suarez played Bernie's nerdy nephew Jordan. A soft-spoken boy with a ton of allergies, Bernie found it difficult to "mold" Jordan into the athletic manly man that he wanted him to become. Only five months younger than Winbush, the now 26-year-old actor went on to voice characters on King of the Hill and in Brother Bear 2. His latest film, The Fix debuted last year.
Dee Dee Davis was only five when she began starring as the super adorable Bryana aka Baby Girl on The Bernie Mac Show. After the series ended Davis stepped away from acting but she is still very active on social media.
Flip to see how gorgeous these three actors look 15 years after The Bernie Mac Show first aired.