The Super Bowl 'Seinfeld' Reunion Was Absolutely (Mumble…)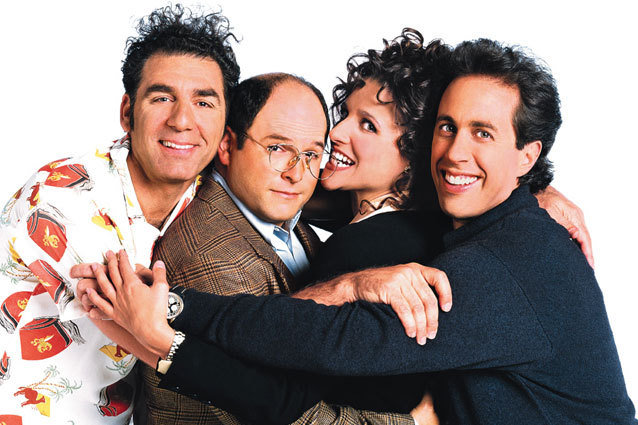 NBC
In the 16 years since Seinfeld went off the air, we've seen parody web series, Twitter accounts, comic strips, and even a self-satirizing reunion on the seventh season of Curb Your Enthusiasm. The latest piece of show-about-nothing candy to which we're treated comes in the form of a Super Bowl commercial, combining Jerry Seinfeld's active web series Comedians in Cars Getting Coffee with the iconic characters from the 1990s sitcom.
Seinfeld and Jason Alexander, in character as Jerry and George Costanza, take to their old coffee shop haunt (which, apparently, has been renovated just a touch since '98) during the Super Bowl halftime show to grab a bite, trade insults, and quibble about the minutiae of daily life. It's a delightful bundle of laughs for anyone who loved Seinfeld… a community to which all sane adults subscribe.
You can watch the full 6-and-a-half-minute episode over at Seinfeld's Comedians in Cars Getting Coffee website. It might be just a taste of our old favorite show, but it'll tide us over until that play Seinfeld and Larry David are working on. You can also check out Seinfeld's CICGC episode with Seinfeld costar Michael Richards on the site.