5 Shows We Can't Believe Are Still On TV
Have you ever found yourself completely drawn to a television show but at the same time wondered why it's even popular in the first place? There are crazy people out there that actually waste their time watching 19 Kids and Counting, and I am one of them! But there are even extremely popular award winning shows on TV that I often wonder why they are still on.
1. Robot Chicken
Robot Chicken is an 11-12 minute stop motion animation sketch comedy television series created by Seth Green and Matthew Senreich. It has won 4 Emmy Awards and is currently in its 8th season. It's almost like Wallace and Gromit meets South Park, except not quite as good. It's not surprising that a lot of people haven't even heard of this show, which makes me wonder how it's so popular.
2. American Horror Story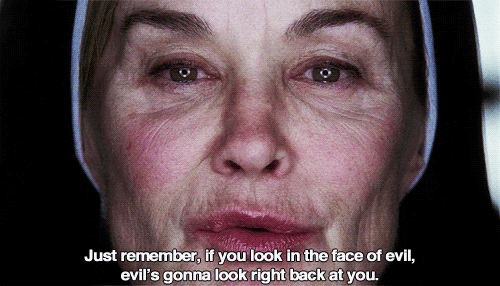 Before you gasp and wonder why this show made the list, hear me out. The cast for this series is amazing, and this show also basically paved the way for the mini-series genre, which is great. But every person I've talked to about this show always has the same problem with each season…it's slow, which makes it hard to get through. And you often times wonder what's even happening half way through the season. But yet somehow we all keep coming back for more.
3. 2 Broke Girls
File this show under "I didn't know it was still on." When it first premiered, it had 19.4 million viewers, which marked the highest rating for a fall premiere of a comedy series since Fall of 2001. The Season 5 premier in November only had 6.34 million viewers. The future of this CBS show isn't looking so hot.
4. Keeping Up With The Kardashians
The Kardashians are on their 11th season. The show has led to many different spin-off series and with a 2.8 out of 10 rating on IMDB it is baffling that this show continues to air. The scripted storylines and acting is painful, but according to Nielson they still have about 1.9 million viewers still holding strong.
5. Homeland
Homeland is the winner of 5 Golden Globes and Claire Danes has won a very deserving Emmy for her role as Carrie Mathison. Back in 2011 when this show first aired, it was all everyone could talk about. But is anyone else surprised this show is going on its 6th season! I honestly didn't even know it was still running.