What's in Store for 'Sleepy Hollow' Season 2?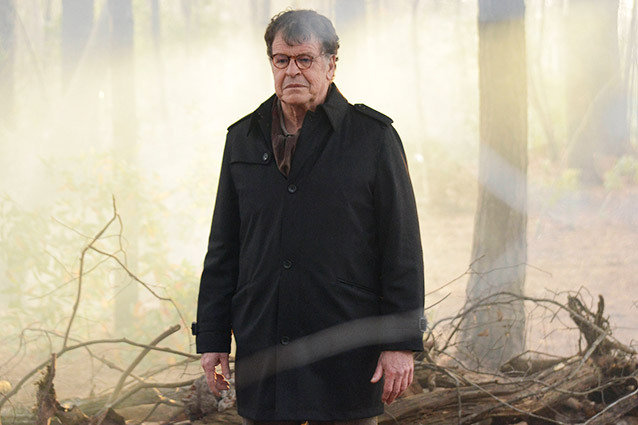 FOX Broadcasting Co.
After one fist-clencher of a finale, the recent Sleepy Hollow casting news is pretty darn interesting. What to make of the fact that John Noble and Lyndie Greenwood are now series regulars? Warning: spoilers for the first season abound below.
Now that Abbie's sister Jenny Mills seems to be a permanent part of the show's Scooby gang, Greenwood's new slot is less surprising. The growing closeness of the sisters seemed to spell certain doom for Jenny, so we're just thrilled she made it out of the season finale alive. And, unless the show's creators are trying to fake us out and destroy us emotionally, she'll also survive the Season 2 premiere and the resolution of that merciless cliffhanger. Looks like the other Miss Mills will be around to assist Abbie and Ichabod in their defense against the dark forces of Sleepy Hollow for quite a while.
What's really interesting/disturbing is the permanent placement of John Noble. His character — the man we knew as Henry Parrish — was revealed in the two-part finale to be not only Katrina and Ichabod's son Jeremy, but also the Second Horseman. (A must-add to our list of scariest Sleepy monsters.) And once he made his Bond-villain-style confession, Jeremy buried his father alive and trapped Abbie in a giant, creepy dollhouse. We don't know how our heroes will make it out of their respective prisons, but we now know that Jeremy won't be completely vanquished anytime soon. Then again, we're talking about Sleepy Hollow here, so let's not rule out body-switching or talking corpses or any other method of keeping Noble around while still getting rid of the bad guy.
What do you think this casting means for the second season of Sleepy? Leave your predictions in the comments.