Stars Who Would Make a Better Peter Pan than Allison Williams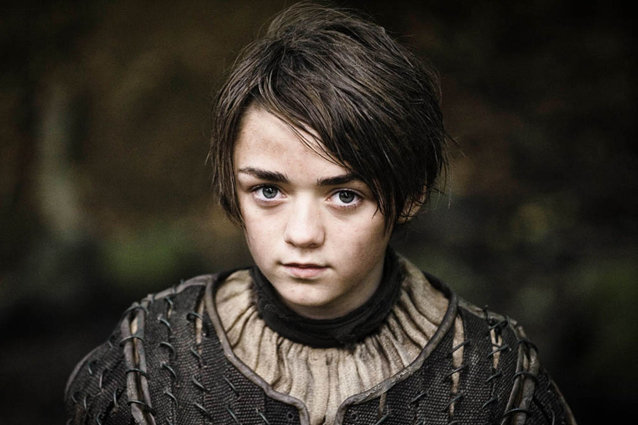 HBO
NBC Nightly News anchor Brian Williams may be over the moon about his daughter's recently announced casting as the titular character in Peter Pan Live, but, then… he's her dad. The rest of us can't help but be more than a little concerned about seeing Girls star Allison Williams take on the role. We've only really seen her as Marnie, after all, along with a couple cameos on other shows playing very similar characters. How is she going to become that scrappy, scruffy, little boy who refuses to grow up?
Well, at this point, the casting is pretty much signed, sealed, and delivered. But even so, a little speculation never hurt anyone! With that in mind, here are 8 celebrities that would make a better Peter Pan than Ms. Williams:
1. Maisie Williams
Come on, she's practically Peter already, what with Arya's androgynous look and devil-may-care attitude. Plus, she can sing, and she takes dance classes when she's not too busy filming.
2. Anna Kendrick
She's pint-sized, feisty, hilarious, and has a great set of pipes. Dang! Ah, well: she'll probably be too busy promoting Into the Woods to do it, anyway.
3. Kristen Bell
She cut her teeth as Becky Thatcher in the Broadway production of The Adventures of Tom Sawyer, and she's literally a Disney princess. She also has that impish glint in her eyes…
4. Amy Poehler
Speaking of impish… Amy Poehler certainly looks mischeivous enough for the part, and you know she'd put her infamous comedic chops to good use in the role. Hey, she (oh, and Kristen Bell, too) would also make a great Tink!
5. Emmy Rossum
She shot to fame when she starred in Phantom of the Opera when she was still in her teens. She doesn't sing as part of her gig on Shameless, but proved she still had the chops when she appeared on Conan and sang in exchange for a hot dog.
6. Cristin Milioti
Fans are itching to see more of her after her disappointingly brief appearance on How I Met Your Mother's last season. Her singing voice is absolutely gorgeous, and she's got a great belt to boot!

7. Daniel Radcliffe
Okay, I know Peter's traditionally played by a lady, but doesn't Daniel Radcliffe have that perfect boyish look for the part? Maybe if they filmed Peter Pan Live during his Harry Potter days, it could have worked out…
8. Joseph Gordon-Levitt
Also a bit on the old side, but dang: someone has to cast this guy in a musical, pronto!