'Super Fun Night,' 'Girls' & Genre Bending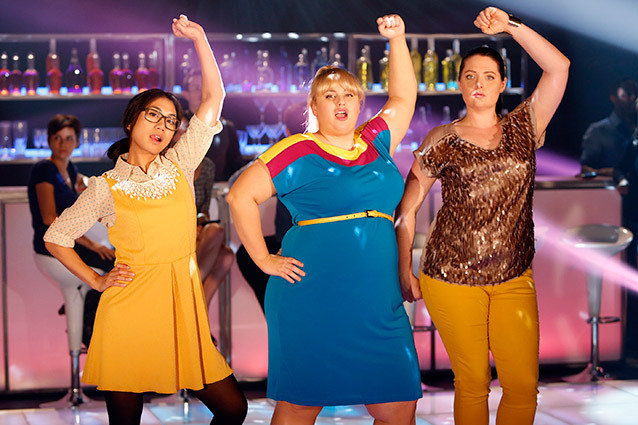 ABC
It's hard to believe there is actual innovation happening on television. There are constant remakes like Ironside or abuse of the public domain with shows like Sleepy Hollow and Once Upon a Time in Wonderland.  However, a few seemingly random shows have managed to sneak through and change the face of television.
Here are some series that have created their own new genres. 
Super Fun Night
Rebel Wilson is a genius. She has an understanding of comedy and entertainment few people can dare to grasp. She found success in America with Pitch Perfect and her small role in Bridesmaids. In Australia, she wrote and starred in her own series Bogan Pride. Her new show Super Fun Night focuses on the sadness and pathos of a group of single, socially awkward girls. Despite that downer, these gals have great spirit, good morals and strong bonds of friendship. This pathomedy or Sad-com is unique. It may not win over American audiences but it does allow room for the future for different types of characters like the "best friend" or "wacky neighbor" to be the lead of a television series. 
Girls
Say what you will about Lena Dunham. Some believe she's a shamelessly nude, entitled hack and others see her as the mouthpiece of her generation. Regardless of how you feel about her, she has created a whole new genre – the home theater of the grotesque. Even if you hate Girls, you can't deny that it has created room in television to take it to the limit and break all the rules. Whether it show people doing lines of coke off toilet seats, eardrums ruptured with Q-tips, or Dunham's breasts, nothing is too much for this series. This brazen honesty has trickled into the mainstream and allowed shows to delve into dark and uncomfortable places and still be funny. 
Buffy the Vampire Slayer
Buffy was witty and chock full of action. It blended punchy dialogue with an evolving, twisting plot that developed over the series with Buffy eventually defeating "The Big Bad." This series has created the teen hero saga. You take a socially awkward or disenfranchised teen, give them something that sets them apart from their peers but makes them able to save lives, then set them up against a mysterious enemy for 22 episodes. It has changed the face of The CW's line-up and influenced series like Veronica Mars, Smallville, The Vampire Diaries and The Tomorrow People.
Honorable Mention: The musical episode of Buffy, "Once More with Feeling," also reinvigorated attempts at musical television. Before this episode, Cop Rock was one of the only shows to try its hand at a musical TV series. Shows like Grey's Anatomy and How I Met Your Mother went on to have musical episodes. Buffy also set the stage for musical TV series like Glee and Smash.
Seinfeld
Seinfeld will be forever remembered as "a show about nothing." Many people scoff at the series finale finding the four leads in prison. What they don't realize is that the four main characters were self-centered, rutheless and generally bad people. This spawned the Despicable We genre. The entire cast is filled with generally unlikable characters that get into awkward and zany hi-jinks. This helped lead to the success of shows like Will & Grace with their constant insults and self-absorbed issues. It also reached a crescendo in Don't Trust The B**ch in Apartment 23, where Krysten Ritter shone as one of the most likeable, yet despicable, characters on television.
Two & A Half Men
Chuck Lorre seems obsessed with addiction. Two and a Half Men started with the mother of all addicts, Charlie Sheen, playing Charlie Harper, a heavy-drinking, sex-addicted lothario, taking in his high-strung brother and precocious nephew. It became a huge metaphor for life with an alcoholic. His follow-up Mike & Molly began with two characters finding love at a Overeaters Anonymous meeting. The new series Mom finds a mother (Allison Janney) and daughter (Anna Faris) going to Alcoholics Anonymous. This series also made room for a show like Go On, about grief-counseling, to get on the air.
Golden Girls
Golden Girls  influenced every show featuring four female leads in the nearly 30 years since it premiered in 1985. It was a show about four aged women but manages to resonate with people of all ages. It created a new genre of the quartet comedy. Now ever series with four female leads seems to have the snarky leader, the slutty one, the innocent one and the outspoken one. It influenced shows like Sex and the City, Hot in Clevleand, and even Girls.