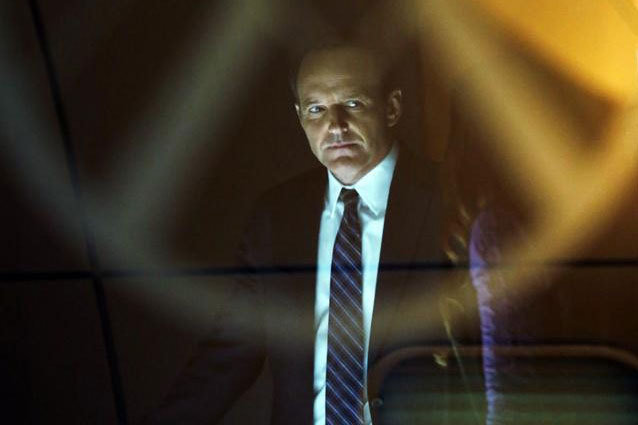 ABC
Look on the television: it's a bird! It's a plane! No, it's just another superero TV show. While the track record of superhero TV is spotty (for every one Smallville there are twoBirds of Prey), networks keep piling on to make new shows about earth's mightest heroes.
The box office success of superhero films might have a thing or two to do with this small screen revolution. Still, if superheroes are your thing you'll soon have plenty of viewing options during the week. (Unless your thing is female superheroes, and then you're still screwed.)
The Current Shows:
Marvel's Agents of S.H.I.E.L.D.
Coming on the heels of the box office-busting The Avengers, this drama by Joss and Jed Whedon has already resulted in huge ratings for ABC. Coulson lives!
Arrow
This CW drama about the Green Arrow filled the Smallville-sized hole in the network's superhero programming. It was also one of the best dramas of last season and introduced us all to Stephen Amell.
The Upcoming Shows:
Gotham: The TV Show
Before Batman came on the scene the only one fighting crime in Gotham city was police commissioner Gordon. This upcoming show on FOX will take a look at Gordon's early years, pre-Bat, and introduce some of the most famous villains in Batman mythology.
The Flash: The Show
Since Arrow is doing so well, it only makes sense that the CW network would want to capture a little more of that lighting in a bottle. Enter (speedily) The Flash. Based on the superhero with more than Olympic speed, the show will be helmed by the same showrunners who already found superhero success with Arrow.
Constantine
Perhaps a less-known property, John Constantine is still a long-running DC universe character. Now NBC is looking to develop a show around the Hellblazer character with Dark Knight scribe David Goyer at the helm. Will Constantine have enough name reconigition to give NBC the hit they so deperately need?
What do you think? Which show are you looking forward to the most? Share in the comments!
More:
Marvel's Agents of S.H.I.E.L.D. Pilot Review
6 Female Superheroes Who Need Their Own Movie
The Cult Of Coulson: Why We Love The Hero So Much
---
From Our Partners:


40 Most Revealing See- Through Red Carpet Looks (Vh1)


15 Stars Share Secrets of their Sex Lives (Celebuzz)