Season 3 of Teen Wolf Is Here, and It Might Hurt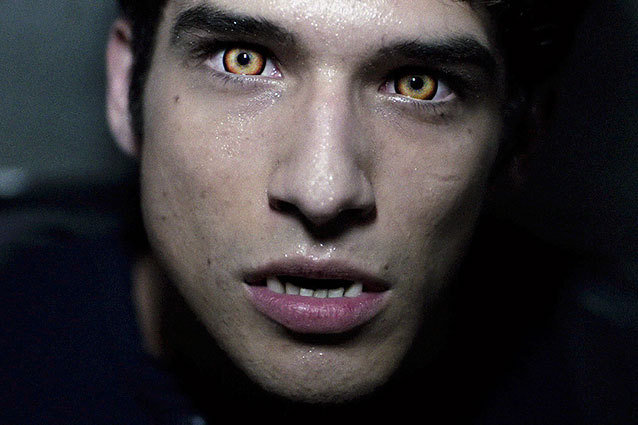 Season 3 of Teen Wolf  starts tonight, and if the trailer is anything to by, it's going to be a rough ride.
A whole pack of alphas has moved into town, which doesn't look good for Scott, Derek, and our other friendly neighborhood werewolves. It was hard enough for them to deal with one alpha so how are they going to handle a whole pack?! Also, some British werewolf wants Derek to kill his own pack. Poor Derek. He spent all this time and effort making his pack, and now their lives are in jeopardy — again.
Stiles is still Stiles, which is at least one thing that makes sense. He even gets to kiss someone, not Lydia though. She's too busy going after these mysterious shirtless twins. We thought maybe now that Jackson was dead she'd notice how adorably in love Stiles was with her, but that's apprently not the case. She's also still doing things she can't remember. Get it together, Lydia. Start helping out, stop being such a flirt, and acknowledge Stiles already.
And to top it all off, Scott is still doing that whole angsty "it's my fault everyone gets hurt" speech, so nothing new there. All in all, it looks like things are about to get bloody. So get ready, because this might hurt.
Don't miss the season 3 premiere of Teen Wolf, tonight at 10 on MTV.
Follow Jordyn on Twitter @jordynmyah | Follow Hollywood.com on Twitter @Hollywood_com
More:
'Desperate Housewives' Twins Are Grown Up, Shirtless, and Gorgeous On 'Teen Wolf'
Owen Wilson and Vince Vaughn Are Out of Touch In 'The Internship' Clips
How Will the Big Death on 'Arrow' Affect Season 2? Producers and Cast Weigh In 
---
From Our Partners:


Zoe Saldana Strips Down For Magazine (Celebuzz)


33 Child Stars: Where Are They Now? (Celebuzz)