Late Night TV Moments That Made Us Go 'Whoa'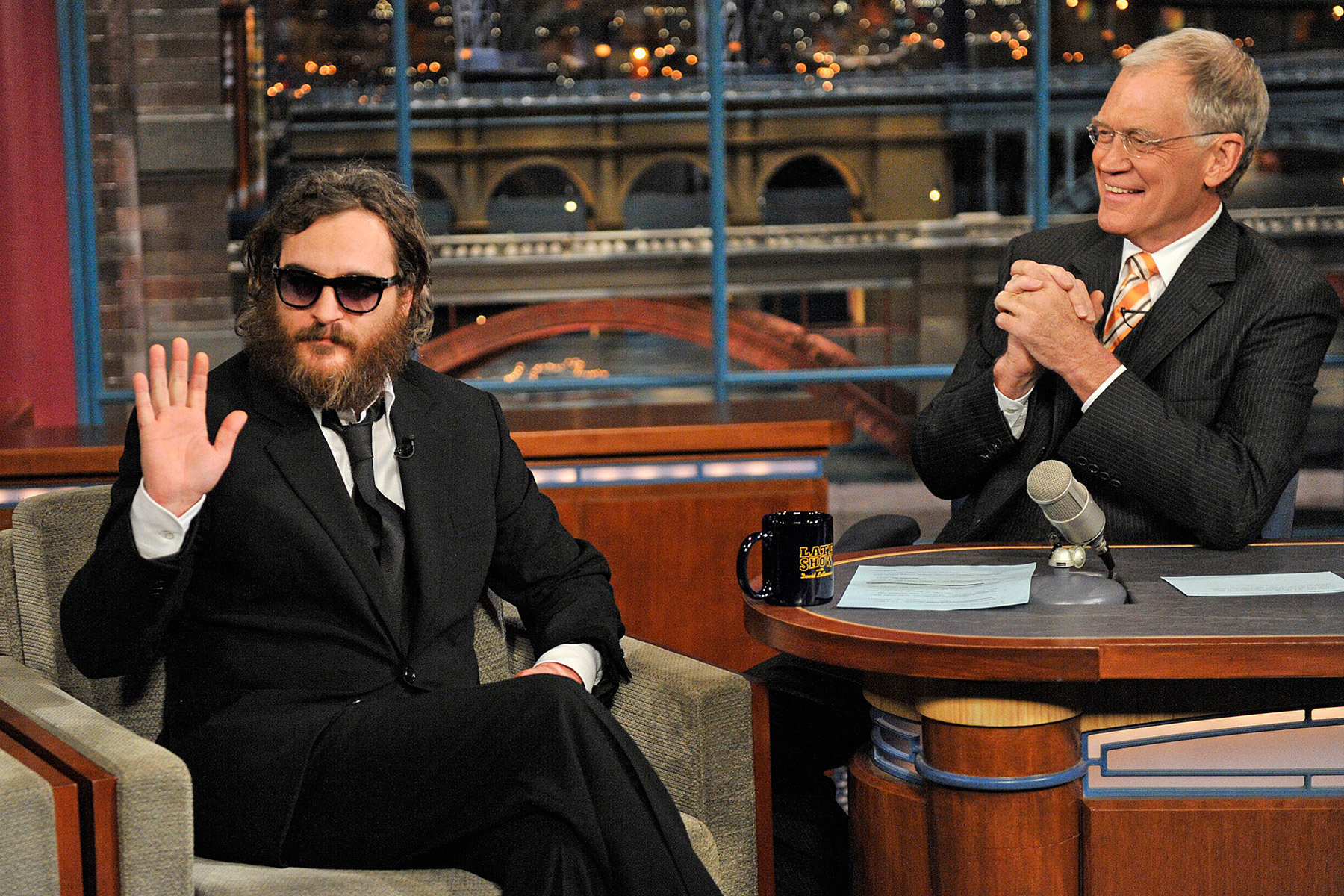 John Paul Filo/CBS

We stay up to watch shows like The Tonight Show  and Late Night With David Letterman and Conan  to see interviews with celebrities and funny sketches. Things don't always go as planned even for the people who meticulously plan and run these shows, often to the chagrin of the hosts and sometimes the guests themselves. The audiences tend to love it. though.  
1. Drew Barrymore Striptease on David Letterman (1995)
Who can forget Dave squirming when Barrymore flashed him? I'm sure that the censors watching the show nearly had a heart attack when deciding whether to air this or not.
2. Madonna on Letterman (2008)
Admit it, you didn't look at cigars the same way after her appearance with Letterman. Say what you will, but she is the queen of being able to get people to talk about her. 
3. Hugh Grant on Jay Leno (1995)
Usually when people appear on these shows, they expect easy questions. Grant was likely not expecting "What the hell were you thinking?" alluding to his being caught with a prostitute in his car while he was dating Elizabeth Freaking Hurley at the same time.
4. Joaquin Phoenix on Letterman (2009)
Who knew what the hell was going on when the bearded Phoenix conducted one of the most out there interviews ever. It turned out that it was an Andy Kaufman-esque type thing for Phoenix, who was getting ready for a movie role. He came out looking decidedly more normal in another appearance to explain, but I'm sure Letterman's show booker was asking beforehand, "You SURE you're not going to pull something like this again?"
5. Power Goes Out on Craig Ferguson (2009)
Who needs power to run a show? Ferguson just kicked back in the surrounding darkness and cracked jokes with a robotic co-host. Every show should be so laid-back.
6. Letterman Audience-Free Shows During Sandy (2012)
In the same vein as Ferguson, this time Letterman didn't even have an audience during the superstorm. He stood there in an empty studio, save for his sidekick, Paul Shaffer, and the accompying band and did his monologue and regular show. Who says the audience adds anything?
7. Matt Damon Ties Up Jimmy Kimmel (2013)
Late-night TV or the WWE? Damon, in a mock feud with Kimmel, finally snapped, tied up Kimmel and hosted the show himself.  Vince McMahon would be proud of that storyline.
8. Jimmy Kimmel Rips Leno Post-Conan O'Brien Firing (2010)
Kimmel was NOT happy when Conan was removed as host of The Tonight Show and he subequently mocked Leno, including doing a show dressed up as him and continued on the offensive until the red-headed comedian locked into his own show on TBS. I was happy to see this, since even the Leno/Letterman rivalry had gotten stale.
9. Sinead O'Connor Tears Pope John Paul II's Picture on SNL (1992)
The Irish singer sure tore herself out of the spotlight after that stunt to protest the Catholic church's view on abortion/contraception: she was also unhappy to be on the same show that the misogynistic Andrew Dice Clay was hosting. It was quite a fall: she had been on top of the world with her hit single, "Nothing Compares 2 U" and after that she faded away until making guest appearances on albums with groups like Massive Attack in the 2000s.
10. Lindsay Lohan on Letterman (2013)
Like Grant, Lohan was surprised by pointed questions about her personal life, which continues to be a train wreck of drugs, alcohol and smoking enough cigarettes to age her 20 years. Letterman can be a good interviewer: he wouldn't last as long as he has without that skill, but he can get testy with people that annoy him. Guess Lohan fit into that category.
More:
The Craziest Music Feuds
5 Funcomfortable Movies
Movies Set in The Fall
---
From Our Partners:


40 Most Revealing See-Through Red Carpet Looks (Vh1)


15 Stars Share Secrets of their Sex Lives (Celebuzz)