'The Big C' Executive Producer Talks About the End of the Show and Cathy Jamison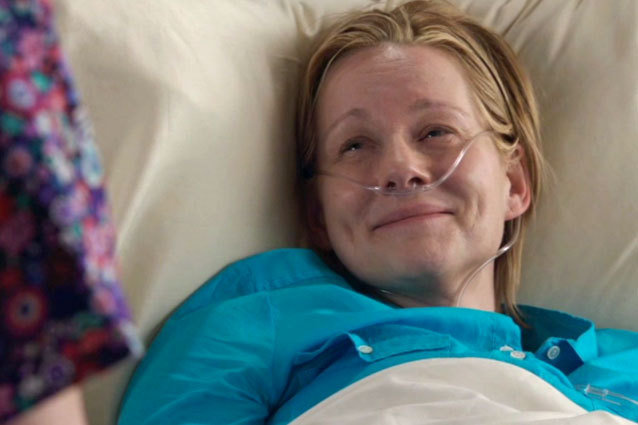 Going into the fourth and final season of The Big C, the biggest question on fans' minds was whether or not Cathy Jamison (Laura Linney) would lose her battle with cancer? Before the season even started, a promo poster showed a black crow sitting on Cathy's head, hinting that death was upon her, but we didn't know if she would actually pass into the afterlife.
We are still left asking the same question going into the series finale Monday night. This season, we have watched Cathy battle her with a decision to move into hospice and also the emotional trials her family had to cope with in watching their loved one heading towards death. But, Cathy still has yet to pass away.
Hopefully, Monday night, all of fans' questions will be answered and they will be able to accept Cathy's fate, whatever it might be. "I just hope that they will maybe pour a glass of wine, grab a box of tissue, and get to a quiet, peaceful place, and just go on her journey with her," the show's executive producer and creator, Darlene Hunt, tells Hollywood.com. "And I hope they get to use the tissue. I hope we've done our job right and I hope they laugh and cry a little."
The Big C: Hereafter series finale airs on Showtime Monday at 9 PM ET.
Follow Lindsey on Twitter @LDiMat.
Follow Hollywood.com on Twitter @Hollywood_com.
More:
Death Knocks at Cathy's Front Door
'The Big C' Ending After Season 4
'The Big C' Season Finale Recap: Crossing the Line
---
From Our Partners:


Zoe Saldana Strips Down For Magazine (Celebuzz)


33 Child Stars: Where Are They Now? (Celebuzz)