No One Loves 'Sleepy Hollow' As Much As the Cast of 'Sleepy Hollow'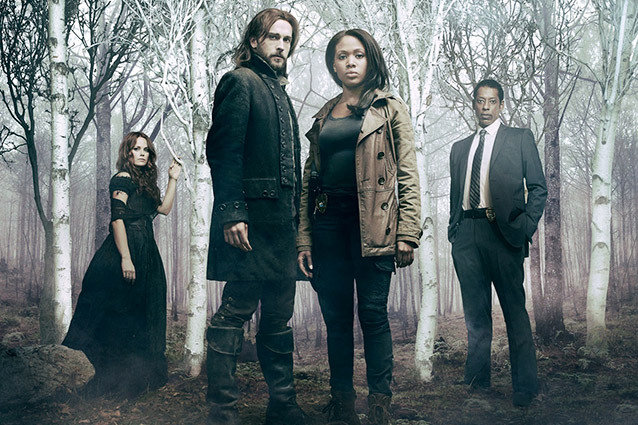 Michael Lavine/FOX
The biggest surprise of fall TV premiere season was Fox's Sleepy Hollow. Who'd have thought that a series claiming George Washington was fighting an apocalyptic war in addition to the Revolutionary War would be successful, let alone incredibly popular? Apparently, the cast — Tom Mison, Nicole Beharie, and Orlando Jones — knew all along. 
When the cast of Sleepy Hollow appeared at San Diego Comic Con in July, Mison said they begged the attendees of their panel to watch the show. (Maybe that's an exaggeration.) A few months later at New York Comic Con, the cast announced Sleepy Hollow had already been renewed for a second season. Fans rejoiced that this strange, scary, quirky, funny, adventurous, and all-around lovable series would be back for a second year.
Still, it's hard to believe fans can love the show as much as the cast. When asked a good reason to watch Sleepy Hollow while at SDCC, Jones replied, "Oh that's easy: because it's the best show on television." Maybe Jones is psychic, since this was before it had even premiered.
At the Sleepy Hollow NYCC panel, Mison explained his decision process to audition for Ichabod Crane: "This was the last [script] that I read and I instantly had to read it again, because I thought: No! Really? I didn't believe anyone had the balls to make a show like this. I just couldn't not be in it, really."
Every time a cast member talks about Sleepy Hollow it's easy to see they're as big of fans of the show as anyone else. In fact, we might have to duke it out Revolutionary War-style with Orlando Jones for the title of super-fan.