'The Getaway' Travels the World with Drunken Celebrities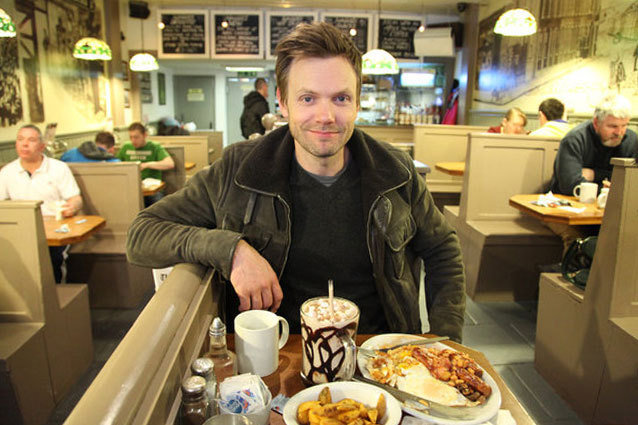 Esquire Network
Anthony Bourdain has created a new series, The Getaway, that captures the same debaucherous  adventures as No Reservations and The Layover. The star of this series is not Anthony himself, but a slew of drunken celebrities individually traveling and providing a tour of their favorite cities worldwide, absorbing the culture, and sharing their thoughts (and insecurities) while drinking their whole way through.
Joel McHale, Aisha Tyler, Seth & Josh Meyers and Aziz Ansari and others are followed on their international escapades. The show encompasses a wide variety of eclectic foods, featuring everything from the fried potatoes of Belfast to a half-raw pigeon in Paris. They also provide a brief history for each city at hand, while showing a side of celebrities at their most vulnerable: intoxicated and tired while traveling through foreign countries. 
When it comes to travel shows, The Getaway seems to have the interesting information with the added bonus of being presented by a candid, semi-inebriated comedian. Airing on the Esquire Network Wednesdays at 9 PM ET, this show makes traveling the world vicariously with your favorite celebrities easier on your wallet, and apparently, your liver.