The Kennedy Center Honors: The Weirdest Thing on TV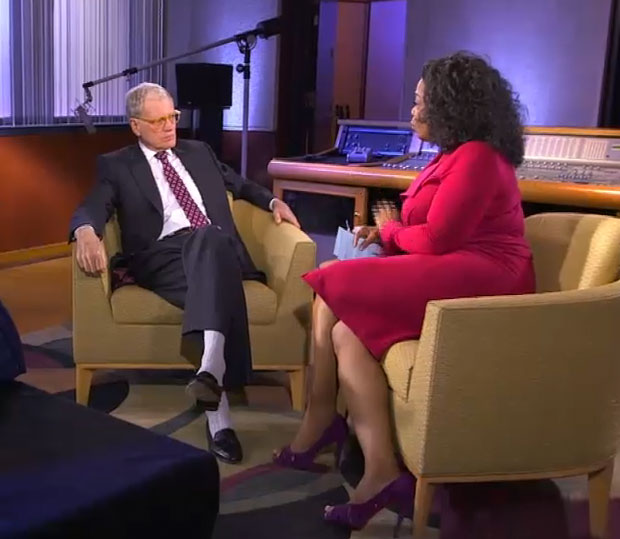 Had you never seen a Kennedy Center Honors ceremony before, you might expect it to transpire in the vein of any other lifetime achievement tribute: a few speeches from the colleagues and protégées of the night's subjects; assorted clips of their most noteworthy contributions to their respective genres; perhaps a beckoning to the stage of the figured for their own words on the art forms they have effectively mastered. But catching this year's broadcast — which honored Dustin Hoffman, ballerina Natalia Makarova, blues musician Buddy Guy, David Letterman, and the living members of Led Zeppelin — would have solidified the fact that the Kennedy Center is clearly not interested in your run-of-the-mill homage payment. What viewers actually saw on Wednesday night was something that falls closer to the realm of Fantasia — a consistently bizarre, occasionally jarring, often provocative, and never fully comprehensible display of outsider art. More potent even than the artistic expression propagated by the great works of those honored was that which was showcased at the 35th Annual Kennedy Center Honors… the weirdest program in recent television.
Introducing Liev Schreiber as Dustin Hoffman
Robert De Niro took the mic to offer a few kind words to his friend and collaborator Hoffman, peppering in the occasional joke about the actor's notorious reputation as being difficult to work with. Following De Niro's speech, a few other performers took the stage to send their good graces the way of Hoffman. Naomi Watts, who worked with the actor in I Heart Huckabees, began spouting fond memories of their time together. But all the while, she was interrupted repeatedly by Liev Schreiber (at the other end of the stage) doing a bizarre, disjointed Hoffman impression that no one else seemed to be in on… or comfortable with. He'd interject his "character" into Watts' story, perhaps in an effort to bring her recollections to life. But it took everyone far too long to understand exactly what the pair was going for, landing us instead with a Kaufmanesque experiment in uneasiness.
Cue the Laughter
We mentioned De Niro's jokes. Well, just about every other speaker had his share to dish out, too. Having seen our share of awards shows, we know what to expect when it comes to laughter: short spurts of subdued, barely audible golf claps of the vocal cords. But the acoustics of the Kennedy Center must have been specifically designed to transform tepid chuckles into frat house guffaws. Every joke delivered, even the polite filler material, evoking uproarious, voluminous belly laughter from an otherwise stoically silent tuxedoed auditorium. And each time, the response was wholly surprising.
Pssst! — Don't Tell Anyone, But Barack Obama's Here
At some point during the first half of the show, the camera panned across the honorees, all sitting together on a raised balcony, stopping right as the lens caught sight of the farthest right of the bunch, Hoffman. But beside Hoffman, viewers noticed another audience member: Barack Obama. Though some are aware that the sitting president always attends the Kennedy Center Honors, the casual viewer of last night's ceremony might have been surprised. After all, nobody felt it important to mention that Obama was in the audience up until this point, or even to give the Commander-in-Chief a central shot in camera for the broadcast. It wasn't until two-thirds of the night had passed when anyone even called attention to the POTUS: Ray Romano, paying tribute to Letterman, made a gag about Obama losing the first of this year's presidential debates.
…And the Ballerina
In his loving ode to Letterman, Jimmy Kimmel staked the claim that the Late Show host was not only a hero to him, but to everyone else in the room… "with the exception of the people who came here to see the ballerina." Kimmel's joke was one of the funnier of the night in its sincerity, highlighting just how odd it did feel to pepper ballet performances throughout a show wherein people were really just hoping to see a classic Top 10 List.
Jack Black: Comic Genius, Horrible Wedding Guest
Rock and roll aficionado Jack Black was a natural choice to pay homage to Led Zeppelin… almost too natural. And he was exactly what you would expect if you were imagining your mentally unbalanced young uncle who has started 18 garage bands in the past three years introducing Led Zeppelin. When Black professed his undying love for the band, deeming them "better than The Beatles" and "better than The Stones," with such fervent, fire-eyed animosity, it felt less like a compliment to Zep and more like a threat to anyone who might disagree with him. As the presenter named his idols and company the ultimate rock band, he seemed to be challenging anyone to play devil's advocate. "Go ahead," Black prayed silently. "Someone say that John Lennon is better than Jimmy Page. Make my day."
[Photo Credit: Brendan Hoffman/Getty Images]
More:
Britney Spears To Be Fired From 'The X Factor' — REPORT
Holiday TV Marathon Guide: What to Watch When Hanging Out With Family Becomes Unbearable
'Game of Thrones' Is the Most Pirated Series of 2012, But What Network Show Finishes Third?

20 Hottest Bikini Bodies of 2012: Miley and More!