Netflix Furthers Its Master Plan with Immediate 'The Killing' Season 3 Respawn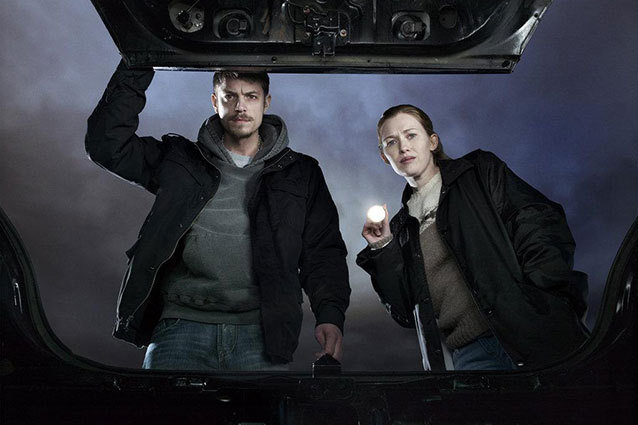 For a while there, it seemed like we wouldn't be seeing The Killing's third season at all. AMC gave the show the boot following Season 2, setting to rest the murky mysteries of Seattle, Wash. and the tireless work of Detectives Linden (Mireille Enos) and Holder (Joel Kinnaman). January gave way to the news that the network would be introducing a new chapter to the series, introducing a whole new assortment of characters for the investigators to help, to suspect, and to inevitably butt heads with. But that's not enough — one readily available broadcast of The Killing Season 3 does not satisfy the cravings of all those many people who've been clamoring for this show ever since it was first canceled… whoever they are. Deadline reports that only three months after AMC's next Killing finale, which will air sometime in 2014, Netflix Instant is set to stream the entire season.
RELATED: 'The Killing' Lives On! Season 3 Coming to AMC
The outlier here is the remarkably short time period between the television broadcast and Netflix's pickup of the show, although it likely won't affect the viewing opportunities for the majority of audiences — DVR and illegal downloads have made most, if not all, programs infinitely accessible. But this does further Netflix's ever increasing reach for the small screen kingdom.
RELATED: 'The Killing' Season 3: Meet a Whole Roster of New Characters
With its own original programming already earning the people's favor (House of Cards) and excitement (Arrested Development), not to mention the convenience of anytime watching and full season releases as opposed to the weekly episode, Netflix is managing a rivalry for the traditional viewing form. And this grab for the mystery drama just a few short months after its AMC airing might indicate that the streaming and DVD distribution site might be on its way to parallel TV as a primary venue for new shows. Will simultaneous television/Netflix shows be next?
Follow Michael Arbeiter on Twitter @MichaelArbeiter.
[Photo Credit: AMC]
---
You Might Also Like:


14 Movies That Are, Surprisingly, Not Porn


Stars Who Have Lost Roles For Being Too Hot (Celebuzz)