'The Mindy Project' Finale Recap: Hot Messes, Haiti, and Haircuts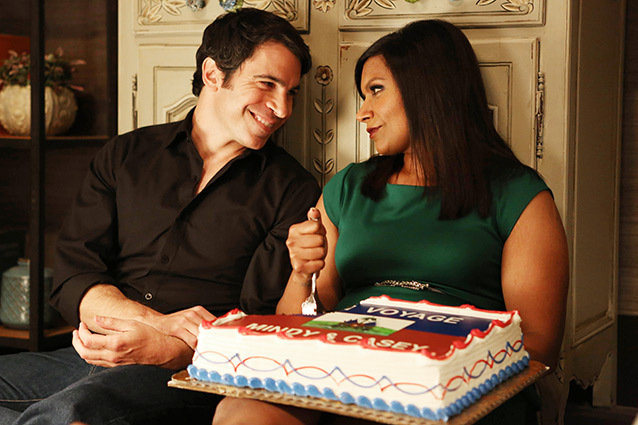 The Season 1 finale of The Mindy Project was a return to form. I know it's weird to say that about a series just finishing up its freshman run, but it's true. Finally, at long last, the puzzle pieces had been found, the balance has been struck, and I am giddy about  —and interested in! — the personal lives of our favorite OBGYNs.
It all started with Skype Sex. For long distance relationship-pers, this may be old hat, but Mindy and Casey are newbies — awkwardly and eagerly trouble-shooting their relationship in preparation for Casey's mission trip to Haiti. But Mindy, in a moment of seeming unselfishness, decided to head to Haiti to be with her man — a decision she waffles with throughout the entirety of the episode (also: mmm, waffles).
But relationships are hard work and tough choices, and Mindy's never wanted anything more than a nice man to want to be in a serious relationship with her. So, to further prep for her extreme lifestyle and cultural system shock to be, (thanks to the office Mindy Pool, a.k.a. placing bets on how long she'd last in Haiti) Mindy invited herself and Casey on Danny and Christina's camping trip. Party!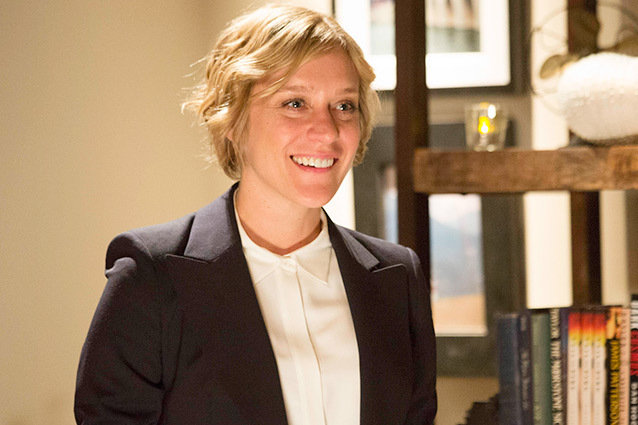 Speaking of parties, the office threw Mindy and Casey a going-away party! Isn't that sweet? And what a perfect for the ghosts of boyfriends past to appear (B.J. Novak's Jaime, Mark Duplass' Brendan the Midwife) and make her doubt and un-doubt her decision to be with Casey. So much so that she had a near-engagement and total break-up in the span of three minutes of manipulative moments in relationship honesty. First, Mindy lied and said she had to be engaged to Casey to go to Haiti in hopes he would break up with her. But it backfired because Casey spoke to the notorious g.o.d. (hey, Mindy writers, that's my line!) and he decided he was ready for commitment. So of course Mindy immediately broke up with Casey, admitting that she was too selfish and that he wasn't enough to make her go. It looked like things were at a stalemate for the two, nearing an inevitable end.
But not before the miracle of life sprang forth and beckoned them all: the triplets have arrived! In the beginning of the episode we met the couple and established that the doctors would all have to work together to deliver them. So, natch, Mindy, Danny, and Jeremy sprint to the hospital (a nice callback to the pilot, complete with MIA soundtrack) and deliver the babies in time to learn the ultimate life lesson: sometimes, you just have to say "yes."
We ended on a slight cliff-hanger: Mindy's chopped her hair short in an attempt to win Casey back and show him that she's serious about going to Haiti (but is she, I mean really?), and Danny's told his ex-wife (played by Chloë Sevigny) that he wants to take things slow. And then: it.nearly.happened. An innocuous intimate moment between friends proved to be something more: the spark! Did you see it? It was there, between Mindy and Danny, and we all watched on Squee-Alert level 5 between our eyes, hoping that the kiss would finally be. But, Mindy's gotten back together with Casey and is going to Haiti, she explained, and things go back to normal. But could they really, after that? We'll have to wait an entire summer to find out. The horror! The horror!
So what did we learn about love from Mindy & Co. this week? Loads. Here are the finale do's and don'ts of dating. You earned them!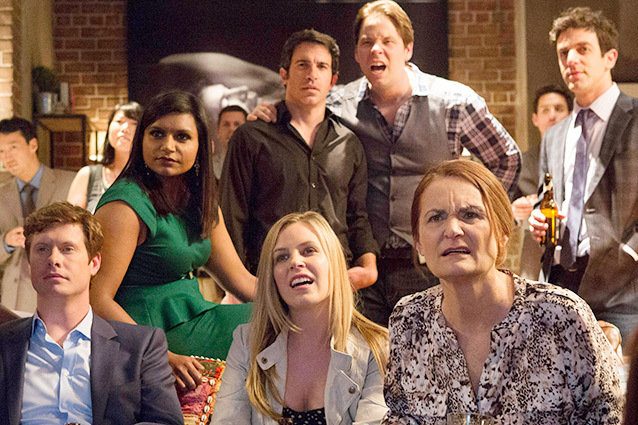 1.) Do not be the type of person that a gypsy would put a hex on — it's a bit of an undesirable quality, really. Vendettas are not cool. Gypsies do not mess.
2.) Do not consider yourself a solely sexual object — Christina thinks sexuality in the workplace impedes against, well, work. Also, empowerment! Equality! Etc! Hooray!
3.) Do not forget that it's nice to be, uh, sexualized every once and awhile — We all need to be desired: after all, we're all just a bunch of animals obsessed with putting our faces and bits together.
4.) Do not get caught in the flossfire — It's a kernel of truth everyone knows: no good can come from the flossfire (but make sure to floss every day, you guys, because gum health is important)!
5.) Do be comfortable with your mate — Intimacy isn't just for the bedroom. Sometimes its for tents, and cars, and uncomfortable oral interactions at parties.
6.) Do not be so comfortable that you'd swap gum mid-use — No one wants to see that.
7.) Do make a point to think important life decisions through — Love a good pro and con list.
8.) Do not be afraid of "yes" — Do you want to open new life doors? Of course you do. Say yes. Live a little.
9.) Do not get married and move to Jersey — Just kidding, New Jersey! You're fine, we like you. You can do that if you want. But only if like, you actually want to do that sort of thing. 
10.) Do kiss Danny Castellano on the mouth — Do it do it do it do it oh my god please just so I can live vicariously through your television show, Mindy Kaling! But don't actually have, you know, Dr. Lahiri kiss him and live happily ever after, though.
And as a bonus for what was one of the funniest episodes of the season, a few choice quotes. Of which there were a billion, mind you:
– Danny on running away to the bathroom at the party: "Hiding from what? Total happiness? No."
– Mindy's succinct description of her trip to Haiti: "I'm going an AIDS-ravaged country with my boyfriend of three months." You're right, Mindy: what could possibly go wrong?
– Casey is "all elbows and penis," so naturally he "knocked [Mindy's] glasses off with [his] d**k!"
What did you think of the finale of The Mindy Project? Sound off in the comments!
Follow @AliciaLutes on Twitter
More:
'The Mindy Project' Recap: Frat Party
'The Mindy Project' Recap: Triathlon
'The Mindy Project' Recap: Santa Fe
---
From Our Partners:


Zoe Saldana Strips Down For Magazine (Celebuzz)


33 Child Stars: Where Are They Now? (Celebuzz)