The Post-'Breaking Bad' Survival Guide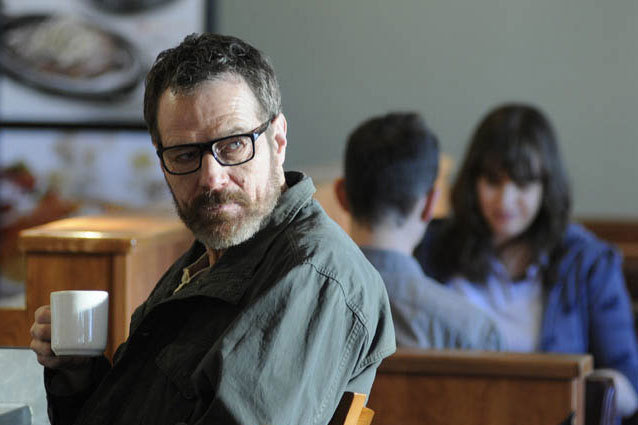 AMC
Warning – there are spoilers in here about the finale that aired on Sunday. Yes, I'm going to reveal what happened. Last chance to minimize this window and watch it on DVR. I know you did that. Then come back. OK. You're back. Now that Walter White has breathed his last, there's a void that is waiting to be filled. It's not an easy task, living in this post-Breaking Bad world. Even a few days later, I still found myself watching the final episode, looking for things that I missed, looking to pick one last bit of Vince Gilligan brilliance.
It may seem like a lot, but there are things that you can watch that can sort of plug that vacuum:
If you like the random violence on the show, like when people had ATMs dropped on their heads, were beheaded or blown up or had particularly interesting POVs when a bullet exited their skull, then watch Sons of Anarchy. There's a lot more sex on there as well, but your thirst for gratuitous violence will be slaked. People get punched, shot, stabbed, drowned in particularly foul circumstances. The plot is a lot more soap opera-y than Breaking Bad, but it's still a good show.
If you like shows with intricate plots that hinge on a smart person, then watch Elementary. Sure, it's Sherlock Holmes, but it would have been interesting to see him try to suss out Walter White. Then again, if that were the case, Breaking Bad would have only been one episode, maybe two. "Aha! I have deduced that this material is the same as used by a chemistry teacher! Who recently left? Walter White!" "Damn. I didn't even get to use my cool Heisenberg moniker."
If you like shows that are unpredictable, then watch Homeland. Claire Danes and Mandy Patinkin continue to put up tour de force performances, especially Danes as a bi-polar CIA agent. The third season JUST started, so you won't have THAT much catching up to do if you decide to jump in.
If you want shows that bring that sense of creeping dread, as Gilligan was able to do, but this one involves the supernatural, then get ready for American Horror Show: Coven. This one's about witches, and there have already been two promos involving a snake and a woman's mouths that had me feeling all weirded out. It's also strange seeing Jessica Lange as a bad person.
If you want to watch a show where people can die at any minute, watch Game of Thrones. Seriously, not even a big name like Sean Bean made it through the first season. I'm just afraid of the day that Peter Dinklage's character Tyrion might find himself on the wrong end of a sword. "The Red Wedding" was as hard-hitting a sequence as Hank's death in "Ozymandias."
If all else fails and you have an endless reservoir of patience, you could always wait for Gilligan's new show on CBS, It's not even named yet, but the fact that both he and David Chase (House, M.D.) are working on it should just create a blinding light of brilliance from the room that they work in. Hang in there.
More:
Non-Gory Horror Movies
Time To Start Paying Attention To Reese Witherspoon Again
The Most Addictive Fashion Blogs
---
From Our Partners:


40 Most Revealing See-Through Red Carpet Looks (Vh1)


15 Stars Share Secrets of their Sex Lives (Celebuzz)