8 TV Shows From Our Childhood We Almost Forgot About
It seems as though everyone has the nostalgia bug lately, especially when shows are brought up in conversation that we absolutely did not remember. These are some of the shows we watched all the time during our childhood that we totally forgot about.
1. Smart Guy (1997-1999)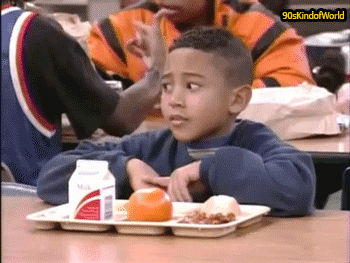 The always adorable Tahj Mowry plays genius T.J Henderson as he struggles to fit into the complicated world of High School as a 10 year old. Think Doogie Howser if we followed him during his High School days with a much better intro theme song. Gold.
2. Legends Of The Hidden Temple (1993-1995)
Not only was the set design on this kids game show based on the Indiana Jones movies, but they had the best team uniforms ever: the Red Jaguars, Blue Barracudas, Green Monkeys, Orange Iguanas, Purple Parrots, and Silver Snakes. Either we need to bring back kids game shows or we need to reverse time.
3. Sailor Moon (1995-2000)
"Fighting evil by moonlight, Winning love by daylight." Does it get any better than that? Am I the only one that watched this show?
4. Captain Planet (1990-1996)
Five kids are given rings that summon environmental powers; earth, wind, water, fire and heart (I know what you're thinking…I didn't know heart was an environment power either). Their job is to educate others on being environmentally responsible. With their powers combined, they create Captain Planet. Move over Batman!
5. Rocket Power (1999-2004)
This show will make you want to try every extreme sport possible. Or you'll just want to be as badass as Reggie Rocket.
6. Rocko's Modern Life (1993-1996)
Rocko is an Austrailian Wallaby who emigrates from America and tries to adjust to the big changes. His accent alone will hook you in.
7. Bug Juice (1998-2002)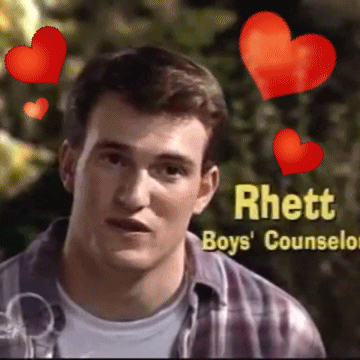 Before Toddlers in Tiara's our kid's reality show of the 90's consisted of a group of kids adjusting to summer camp. Every kid growing up wanted to go to Camp Waziyatah.
8. So Weird (1999-2001)
Fionna Philips travels the country with her mom and brother all while coming across supernatural occurrences that she posts about on her website 'So Weird'.