The Slow Decline of Rosie O'Donnell's Career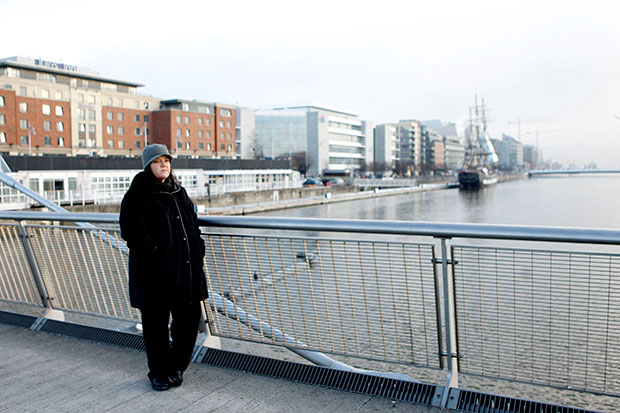 Rosie O'Donnell was always an unlikely star. Never conventionally attractive, but more than conventionally funny, she was a different sort of actress who took her winning character turns in movies and turned it into a daytime talk show that was shockingly popular and totally Rosie. Then, at the height or her popularity, she came out of the closet (far before it was safe or popular) and quit her show. It's been downhill ever since. Now Rosie is reportedly in talks to replace Sharon Osbourne as a judge on NBC's America's Got Talent and she's lobbying hard for the job. Wait, the Rosie we fell in love with wouldn't replace anyone. Oh, how far our Rosie has fallen.
Let's review the highlights of Rosie's career. After being a struggling standup (and, shockingly, a VH1 veejay) she started getting small but winning roles in movies like A League Of Their Own, The Flintstones, and Sleepless in Seattle. She got her own talk show in 1996 and it was a smashing success, earning her the title Queen of Nice and catapulting her onto the A List. Shortly after coming out, she quit her show in 2002, at the height of its popularity, and everything since then has been a misstep. In 2006 she embarked on a wondrously tumultuous stint on The View serving as the liberal bludgeon to conservative Muppet Elisabeth Hasselbeck, but the struggles on the set were so intense that she left the show a month before her contract was up. Barbara Walters was fine with it and replaced her with Whoopi Goldberg who has been there farting and peeing herself ever since.
In 2011 none other than Oprah Winfrey gave O'Donnell a third chance with her own show on her burgeoning OWN network. Though it started out with good reviews, the show only averaged 190,000 viewers and was plagued with rumors of tumult behind the scenes and went through several format changes. After five months the show got the axe. And between her three stints on TV, Rosie has also weathered a Broadway flop (Taboo), a barely-watched variety program, and a protracted legal battle with the publisher of Rosie magazine. This is not a sterling track record.
Now Rosie is lobbying hard to sit next to her old friend Howard Stern who came up with the idea for her to join him on the panel of America's Got Talent. She told the New York Observer that she is in talks to host the show and would be "thrilled" to do it. (Neither reps from NBC nor O'Donnell's camp responded to a request for comment.) Earlier this year, she tried to get the role of Miss Hannigan in a new production of Annie on Broadway, but negotiations broke down and it went to Katie Finneran. Who? Exactly! (Yeah, she's a Tony winner, but she's no Rosie O'Donnell.)
Let's get this straight, Rosie has gone from her own show to a shared show to an abysmally-rated cable show to now potentially joining the panel on a talent show. This is not an upward trajectory, it is a tailspin. And this isn't like Ellen DeGeneres clutching a Coke cup on American Idol in it's prime, which was a position that brought Ellen an even larger audience and more prestige. No, this is like a famous person going back to judge their hometown beauty pageant. AGT might be on NBC, but it is basically a public access show with a bigger budget. The winners of the last season weren't even people, they were dogs. Rosie O'Donnell, who used to fling Koosh balls to the masses, is now going to be putting tiaras on a bunch of pooches to the grumbles of bored grandmas in Indiana, who are still mad at the fight she had with Tom Selleck about gun control back in 1999.
Sure, Piers Morgan went from AGT to replacing Larry King on CNN (a gig that O'Donnell would have been terrific at) but I don't think that will happen for Rosie. Sure she's spilled her guts out in the silly poems on her blog, gotten in feuds with that beehive with eyes Donald Trump, and suffered a million other indignities large and small since her coronation as the reigning monarch of delightfulness, but she can't debase herself further. Sure, she would be a great judge on the show and it's right up her alley, but at what cost? If she's going to have to take smaller and smaller gigs, at least she should take some that are dignified and up to her level of talent. Speaking of talent, she has way more than America's Got Talent. That show is, quite literally, for the dogs.
Follow Brian Moylan on Twitter @BrianJMoylan
[Photo Credit: Peter Morrison/Getty Images]
More:
O'Donnell's Oprah show cancelled
Donald Trump Steps Up War of Words with Rosie O'Donnell
Sharon Osbourne Announces 'It's My Last Show' on 'America's Got Talent'

'A Few Good Men': Where Are They Now? (Moviefone)

Best Mother and Son Movies: 'Forrest Gump' and More! (Moviefone)