Judges on 'The Voice' Don't Know How to Sit in Chairs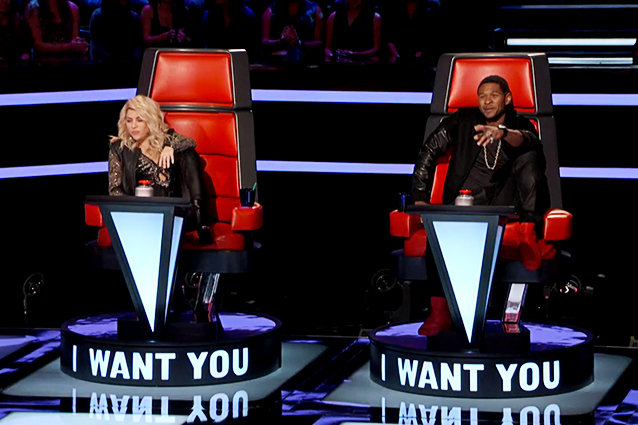 Oh, how The Voice has changed over the course of four seasons. We've watched as Adam Levine somehow got hotter, Blake Shelton's drinking increased to worrisome proportions, Cee Lo Green and Christina Aguilera (temporarily) got the boot, Usher stripped down, and Shakira made a comeback (man, this show has too many judges!). But through it all, one thing has remaind the same: we continue to be fascinated with the judges and their every move. Moves which often gloriously, awkwardly involve those giant red chairs.
For whatever reason — be it lack of deportment lessons as children or adult-onset ADHD — The Voice judges can't seem to sit still in their chairs. They're always squirming and shifting, fidgeting and posing. Do you think putting your foot on the chair and casually leaning on your elbow makes you look cool, Usher? Oh wait, you totally do. 
Let's examine the evidence that has led us to believe that The Voice judges simply don't understand how chairs work.
Exhibit A: The Promo Photos
Adam chose to adopt the ever-popular casual lounge pose. Leg up, leaning back, staring off into the distance, probably thinking about what part of his body he's going to tattoo next — doesn't he just look so cool? No. He looks uncomfortable.
Usher smizes to spice things up. Too bad this look is starting to border on creepy.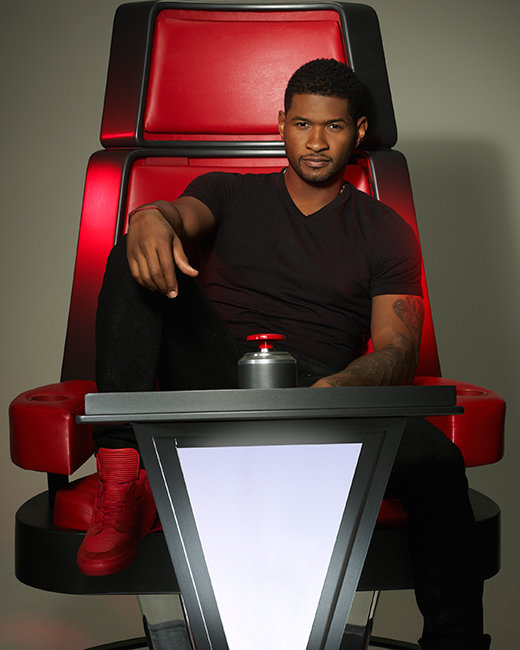 Shoulders back, young lady! Someone should tell Shakira that slouching is bad for her spine. 
Here, Blake gives us his best creepy-drunk-uncle-with-a-dash-of-loveable-country-Santa impression while he props himself up with his right arm. This photo says "I pulled a hamstring," not "I'm a rock star."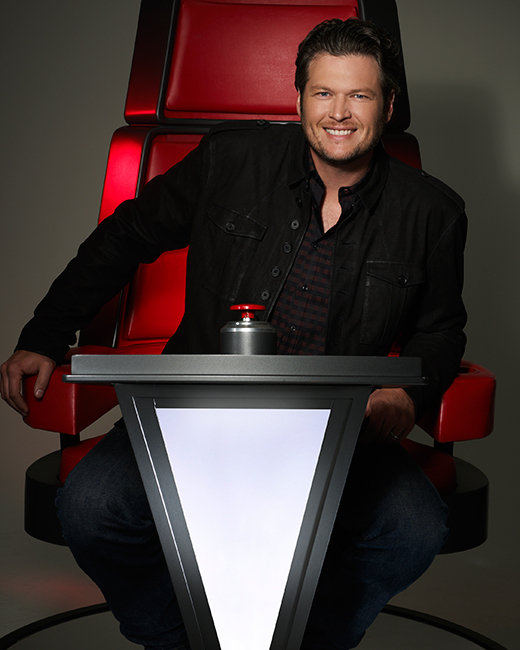 Exhibit B: The Broadcast
Shakira copies Usher's cool leg pose. Double fail.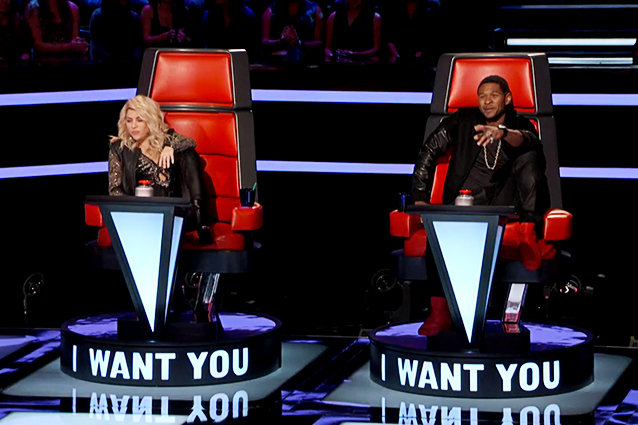 Adam wins the award for best slouching with this one. With that devilish, excited smile and no neck or torso in sight, he could easily be mistaken for a runaway kindergartener (who probably knows more about chair etiquette than he does).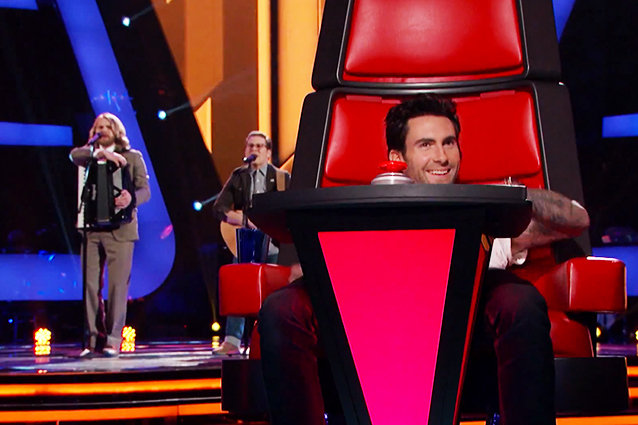 At one point, Adam just gives up entirely. We put our heads down in a show of shame solidarity, hoping that the judges will one day figure out how to properly sit in a chair.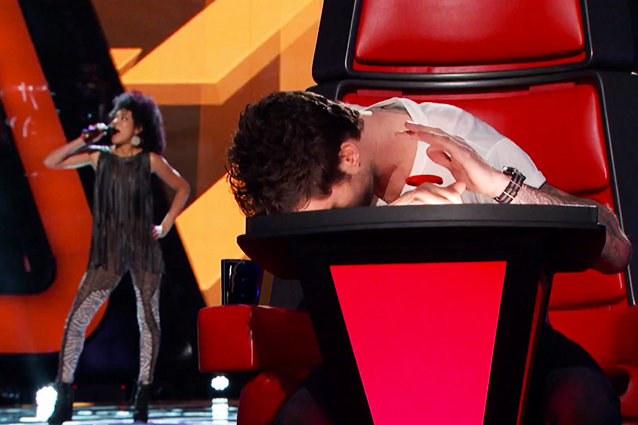 While we love the judges for all their quips and quirks, the above evidence proves that they all try a bit too hard to look cool — and more often than not, the result is an awkward disaster. To all The Voice judges: during tonight's finale, stop trying so hard! Remember your grandmother's advice and just sit up straight. 
Tune in to The Voice tonight at 8/7c on NBC to watch the judges endearingly make fools of themselves.
Follow Hollywood.com on Twitter @Hollywood_com
More: 
Christina Aguilera is Returning to 'The Voice'  
'The Voice' Addresses Voting 'Inconsistencies' 
Did Usher And Shakira Spell Ratings Success For 'The Voice'? 
---
From Our Partners:


What Happened to 33 Child Stars (Celebuzz)


40 Most Revealing See-Through Red Carpet Looks (Vh1)