'The Voice' Recap: Domo Arigato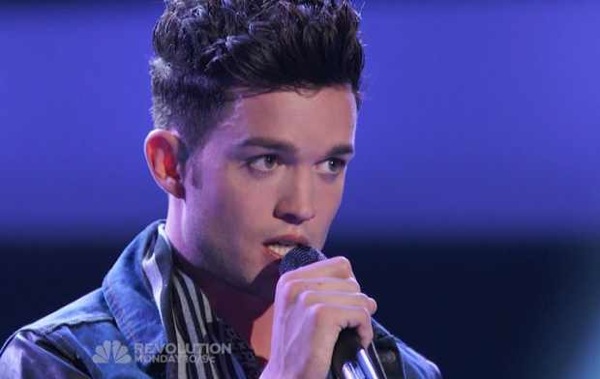 Yesterday was my birthday, and I celebrated in the same way I have since I was a little girl: by spending an intimate evening with Christina Aguilera, Cee Lo Green, Blake Shelton, and Adam Levine. (This was much more difficult to accomplish before The Voice existed.)
As last night's show — the third installment of blind auditions — begins, Adam has fallen behind the other judges, with only two singers recruited to his team. My fingers are crossed that he'll never catch up, and instead will be forced to desperately rope random Los Angeles passersby into the studio, with a waiver shoved in one hand and a live microphone in the other.
Tonight's first hopeful is Samuel Mouton, who pays the bills by cooking pizzas and washing dishes in the family restaurant. The very model of good parenting, Samuel's father — who bears more than passing resemblance to The Dude — cheerfully notes that his son "[has] been a loser forever."
Samuel takes on Bob Marley's "Redemption Song," citing the music legend as a lifelong influence, and wins an almost instantaneous button-press from Adam — if the performance weren't so good, I'd have assumed that he'd sneezed and hit it by accident. The Maroon 5 frontman later praises Samuel as a "scholar of reggae music" (I am 80 percent sure that the University of Phoenix offers this as a master's degree.)
Happy as I am for Mouton, I do feel a little bad for Anita Antoinette, rejected by the judges Monday when she auditioned with Marley's "No Woman, No Cry": a Jamaican girl out-reggae-ed by a white boy from Colorado.
Samuel's Result: Team Adam
Up next is Chris Trousdale, an H&M mannequin come to life. He's ambiguously introduced as a "former boy band member," but before I can open my mouth and release all the smack inside waiting impatiently to be talked, it turns out that — oh my god — he was in mother-hugging DREAM STREET, the Jesse McCartney-led [a]sex[ual] symbols of my fourth-grade class's collective latency period. I'm glad to see him, though it's sad that his career has stalled — how short the distance is between the Dream Street and the Dream Gutter.
Alas, redemption is not in store for Chris, who apparently doesn't understand the physical limits of the judges' peripheral vision. He busts an elaborate series of moves to The Wanted's "Glad You Came," moonwalking extensively and hyping up the audience — all to the undeniable detriment of his meh vocal performance. To Adam, he was merely "a dancer who sings."
Let this serve as a cautionary tale, One Direction.
Chris' Result: Team Nobody
Tonight's Least Valuable Player is poor Jasmine Rose, whose mediocre version of "Mercy" — a song with an admittedly high degree of difficulty (this is still part of the Olympics, right? I haven't turned off NBC for two months straight) — wasn't the saddest part of her short appearance.
Instead, coach Christina for some reason sees fit to uncomfortably break up with Jasmine: "I do have a specific team that's happening right now, and it just didn't… happen… right now, for me." Hear that? It's not you, baby girl, it's her.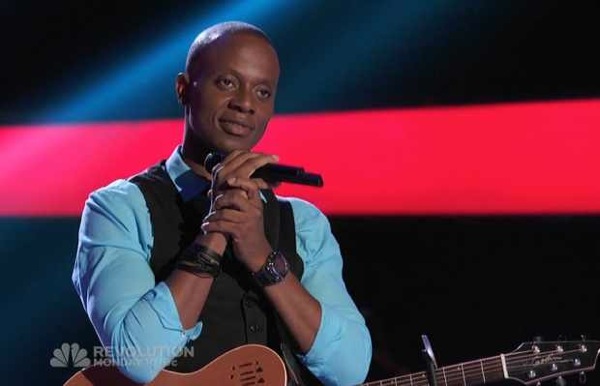 Nelly's Echo — real name Nelson Emokpae — is a native of Nigeria. He left the country of his birth as a teenager during a period of political unrest; his father, wrongfully convicted of a crime, was serving a jail sentence at the time. He explains his unusual stage name with a metaphor about musician and listener that I do not understand, but his accent is beautiful, and therefore I know that whatever he has said is both true and meaningful (cf. the Mr. F Effect).
Nelson's laid-back guitar arrangement and winning falsetto on "Ain't No Sunshine" capture the attention of Adam and Christina, and he chooses the latter.
In a talking head interview, Adam laments, "Seemed like that was my guy. I don't get it. I don't know why he didn't choose my team." Then, off-camera, he empties a pint of ice cream before refilling the tub with his tears.
Nelly's Echo's Result (that sounds weird): Team Christina
Allison and Krystal Steel — by their powers combined, 2Steel Girls — are a mother-daughter duo (The Voice's first) out of Nashville.
Their badass country belting on "Before He Cheats" lands them a spot on Team Blake, but I couldn't help but feel their real-life relationship introduced some weird, shared-boyfriend, vaguely incest-y subtext into the song's narrative. But that's just me, with my mind stuck in the Dream Gutter. (But while I have you down here, consider that the name "Krystal Steel" is the perfect chimera of a female porn star first name and a male porn star last name.)
2Steel Girls' Result: Team Blake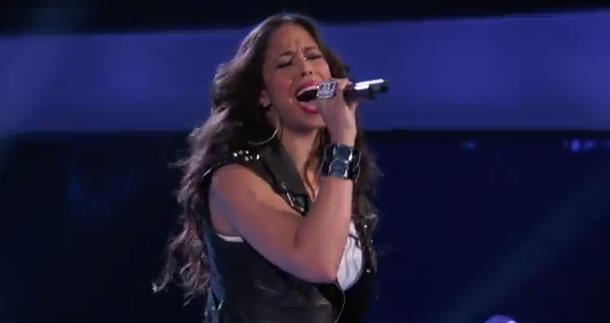 Imagine that Honey Boo Boo has grown up overnight, and also mysteriously transformed into a Latina woman: such is Domo. A professional hip-hop dancer from the Bronx, she proclaims herself the "Lady Gaga" of China (your guess is as good as mine), and is as quick to run through her resumé of commercial appearances as she is to strut and pose whenever allotted more than a square foot of personal space.
With silver liner streaked below her eyes and regulation basketball hoops miraculously hooked through her ears, Domo dives into "Don't Cha," the Pussycat Dolls single written by — surprise, surprise — Mr. Cee Lo Green himself.
An ardent fan of his own work, Cee Lo is in before she finishes the intro. She rewards him with some raunchy dance moves to go with her good-but-not-great vocals. Could this press of the button have been a mistake? Well, "Cee Lo's in heat," Adam explains.
Domo's Result: Team Cee Lo
The last artist of the evening, Nicole Nelson, lives in a former shoe factory in Burlington, Vermont. This is clearly a lie, for we all know that there are only coat factories in Burlington, but I'll allow it.
"I like organic food," hippie Nicole tells the coaches, "I make my own medicinal tinctures." This episode marks a historic occasion in telecommunications: the first and last time that the phrase "medicinal tinctures" will ever be uttered on TV.
The Bohemian earth goddess (not that I have a girl crush on her or anything, nope, not even a little bit) tries at her hand at "Hallelujah," and her undeniably exceptional voice results in the episode's only "four-chair turnaround."
Nicole's Result: Team Adam
I'll be back next Tuesday morning with more on The Voice. In the meantime, find me on Twitter @mollyfitz if you too believe that "four-chair turnaround" should be a euphemism for a sex act, or if you have successfully performed one.