'The Walking Dead' Shocker: Show Will Get Season 4, But Without Boss Glen Mazzara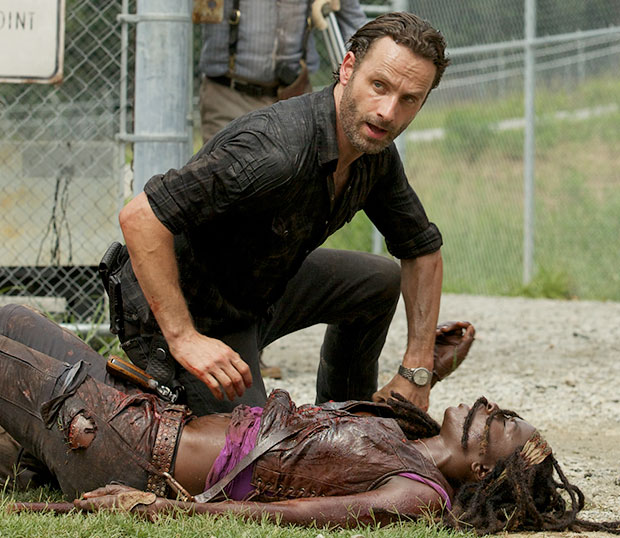 We've said it before, we'll say it again: the Santa giveth, and the Santa taketh away. On Friday, Hollywood.com confirmed that the fat man has given us a fourth season of our beloved zombie hit The Walking Dead, but he also took away its showrunner, Glen Mazzara — in a relatively shocking move, since ratings (and critical response) have been great since he took the reigns from Frank Darabont last year. AMC announced this news in a joint statement with Mazzara:
Joint Statement from AMC and Glen Mazzara:
Today, AMC announces the season 4 pick-up of The Walking Dead. AMC also jointly announces with Glen Mazzara today that for future seasons, the two parties have mutually decided to part ways. Glen guided the series creatively for seasons 2 and 3. AMC is grateful for his hard work. We are both proud of our shared success. Both parties acknowledge that there is a difference of opinion about where the show should go moving forward, and conclude that it is best to part ways. This decision is amicable and Glen will remain on for post-production on season 3B as showrunner and executive producer.
More as this story develops… and there is sure to be a lot, as this is clearly not the first bout of showrunner drama that AMC has experienced in the last couple of years. From the Mad Men negotiations with Matt Weiner to last year's ouster of Darabont, there's definitely some explaining to do.
Follow Shaunna on Twitter @HWShaunna
[PHOTO CREDIT: Blake Tyers/AMC]
MORE:
Who Will Die on 'The Walking Dead' Tonight? — POLL
'The Walking Dead': When The Dead Come Knocking
'The Walking Dead' Recap: Killer Within
You Might Also Like:

20 Hot (and Horrifying) Movie Sex Scenes