'The X Factor': A Deep Dive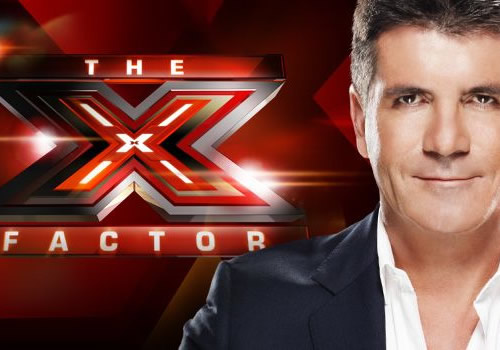 Over the next few months, we'll see new series soar, old series sour, and so much Jersey Shore madness, we'll want to shower. Let's face it: The Fall TV season is intimidating. With dozens of new and returning shows hitting our small screens, we know we have some big choices to make. So, to help you determine what to watch, we're digging deep into the most notable series premiering this season. Where did each show leave off? Where is it headed? And who should you watch it with? Today, we'll start with The X Factor, which, in its second season, will attempt to prove it's not the Brian Dunkleman to Idol's Ryan Seacrest.
Returning Series: The X Factor
Network: Fox
Premiere Date: Wednesday, Sept. 12 at 8pm ET
Number of Seasons On the Air: This will mark The X Factor's second season, after a very experimental, and uneven, first.
You'd Like It If…: You like American Idol, but you love America's Got Talent more. Also, you're stuck in 2002.
You'd Hate It If…: You're an American Idol purist wistful for the day when contestants were the center of the spotlight. Also, if you're NBC.
X Factor's Formula: American Idol Season 3 – Simon Cowell + Star Search 1991 + The Voice Season 1 – 2003 VMAs x America's Got Talent – Cheeseburgers
Ratings: The Season 1 premiere of The X Factor disappointed judge Simon Cowell — who estimated a viewing audience of 20 million — by attracting only 12.5 million eyes. And though the series helped Fox score the No. 1 slot on Wednesdays and Thursdays, it still didn't boast American Idol-worthy numbers, dawg, bowing at 12. 4 million.
Accolades: The new singing series doesn't have a fan in Emmy, but has won over another influential set: Teens. The X Factor scored four Teen Choice Award nominations in 2012, and won in the Choice TV Personality (Cowell), Choice Breakout Show, and Choice Reality Competition categories.
Where X Factor Left Off: Nineteen-year-old Melanie Amaro picked up the $5 million recording contract prize to the surprise of no one.
Where X Factor Is Headed: Ch-ch-ch-changes! See below!
Cast: Like any good reality show, this season of The X Factor will feature an entirely different set of faces — and we're not referring to the contestants. Though reality mainstay Cowell will remain on the judges' panel alongside L.A. Reid, Season 1 judges Paula Abdul and Nicole Scherzinger earned themselves pink slips for being as boring as Cowell's wardrobe. Following in The Voice's footsteps, the Fox series opted to instead hire buzzy replacements in the teen-friendly Demi Lovato and the gawking eyes-friendly Britney Spears.
Cast In Question: The X Factor might have built a solid, headline-friendly panel, but what about the series' judge? While the show opted to replace human paper doll Steve Jones, it's unclear who will bag the hosting gig, though reports have dropped names like Glee star Kevin McHale; the artist formerly known as A.C. Slater, Mario Lopez; George Clooney's latest accessory, Stacy Keibler; reality royalty Kelly Osbourne; and Khloé Kardashian, the smart one.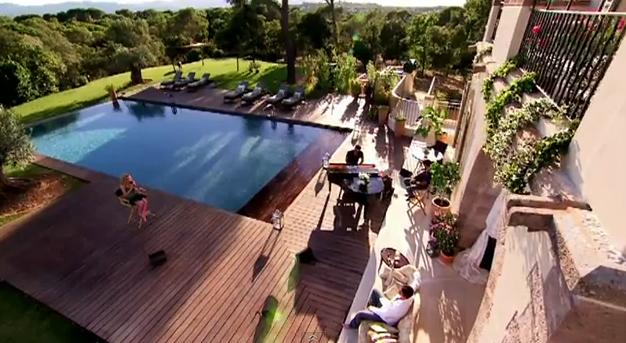 Setting: Though most of the series is filmed on a soundstage, viewers get a peek at Cowell's expensive L.A. pad.
Legacy: Amaro, the winner of X Factor's Season 1 $5 million recording contract, currently sits somewhere between The Voice Season 1 winner Javier Colon and Idol Season 1 winner Kelly Clarkson. Though Amaro got the opportunity to be exposed to a huge, guacamole-eating audience via a Super Bowl Pepsi ad, her first single, "Don't Fail Me Now," has yet to succeed on the charts. But Season 1's fifth place finisher, Rachel Crow, is proving to be the series' adolescent answer to Daughtry. The 13-year-old Crow might not have won, but she did bag a deal with Nickelodeon for her own series.
High Point: Stacy Francis' "Natural Woman" audition, which proved that X Factor had an advantage over Idol: The ability to spotlight bona fide talent from the over 28 set.
Low Point: Even those who actively avoided X Factor couldn't escape the heart-wrenching clip of Crow sobbing on stage after Scherzinger's vote led to the young singer's elimination. Proof that reality TV is as cruel as one of Simon's trademark barbs.
Best Judge Critique: Cowell, mocking Scherzinger's positive judging style: "I believe in you. You believe in me. You transcend the universe. God is smiling on you. Life is a waterfall, and you are the ultimate rainbow."
Worst Judge Critique: Scherzinger, to eventual winner Amaro after her performance of "Earth Song": "If that song doesn't save a small country somewhere, I don't know WHAT will."
Who To Watch It With: Your 15-year-old niece who's young enough to appreciate X Factor's non-existent age restrictions, but old enough to remember Spears in her prime.
Who Not to Watch It With: Christina Aguilera.
How To Justify Tuning In: You're watching X Factor — and Idol, The Voice, Duets, and Opening Act — for your dissertation on society's unfettered fascination with the singing reality series, which allows us to act out on base human mob behavior that lies stagnant in our systems during our civilized lives. Plus: Britney!
Appropriate Wine and Cheese Pairing: For the full experience, watch The X Factor with non-alcoholic cider and a Handi-Snack. This is family entertainment, folks! But if L.A. Reid's honesty drives you to the bottle, swig up whatever remains in Abdul's vacated cup.
Cast Member to Root For: For once, Cowell. Next to L.A. Reid, the former Idol meanie has proven to be a pussycat. Plus, who doesn't wish it was still 2002?
Cast Member to Root Against: Reid does provide refreshing reality show honesty, and remains to be seen how Spears and Lovato will fare on the judge's panel, so can we just continue to root against Idol's Randy Jackson instead?
What You're Most Likely to Yell at the Screen: "It's going to go to gridlock. It's going to go to gridlock! Ughhhhhhhh."
So, Will You Watch It?: It's likely X Factor's year over year ratings will increase, thanks to the Spears curiosity (and no, we're not talking about this ), but with the similarly star-studded The Voice serving as competition, its audience might come down with a serious case of singing reality show ennui. Still, safe to say most viewers will hit The X Factor at least one more time after its premiere. But will you?
Follow Kate on Twitter @HWKateWard
[Image Credit: FOX]
More:
New X Factor Judges Britney Spears, Demi Lovato Show Their Teeth
X Factor Shake-Up: Who Should Host?