13 Things We Need Answered in the 'Pretty Little Liars' Time Jump
Pretty Little Liars has always given more questions before it gives any answers. Ever since the Big A reveal in August, fans have been dying to find out what happens next. With the five-year time jump in the season 6B premiere, there will surely be several scandalous mysteries for our liars. Here are 13 questions we still need answers to!
1. Who killed Mrs. DiLaurentis?
While the end of season 6A gave us several important answers, this mystery was not one of them. Who would want Jessica DiLaurentis dead and does her murderer share a connection with Alison and Charlotte?
2. How did Sara Harvey get involved with Charlotte?
Sara Harvey was probably one of the show's most hated characters and many fans did not feel any different when she was revealed as both the Black Widow and Red Coat. How did Charlotte end up conning Sara into joining her cause? Also, why did Charlotte hold her captive for two years when she has only been playing the A game for one year? That might only be a plot hole but maybe there will be an actual answer to that, somewhere! Maybe?
3. What were those men moving out of the Carissimi Group in the middle of the night?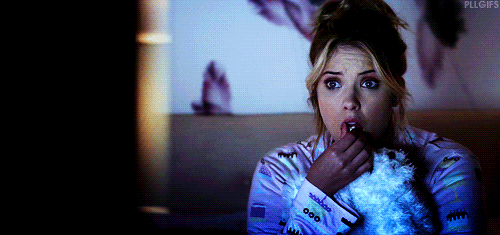 When the girls first arrived at the Carissimi Group in the season 6A finale, they noticed some men moving bags out of the building. They initially believed there were body parts stuffed in there but this has yet to be clarified. Could this season's newest villain have planned five years in advance?
4. Who is "he?"
At the end of the 6A finale, we learned Alison became a teacher at Rosewood High and is now married. But things are far from happy. Soon, her friends enter her classroom and tell her to book it because "he" is coming for her. It's doubtful this "he" is the actual threat for season 6B as the show is known for having several red herrings but it still makes us wonder.
5. Who was Melissa talking to on the night of Alison's disappearance?
A few seasons back, Jason said he saw Melissa talking to CeCe on the night of Alison's disappearance. But this was immediately refuted when CeCe (who goes by Charlotte during this scene) tells Alison that it wasn't her. While this was glazed over as an unimportant detail to the characters, it's probably a bigger deal than they realize. Who was Melissa actually talking to?
6. How did Alison's bracelet end up on Bethany?
Let's have faith in the writers that this isn't a plot hole!
7. Did Emily and Paige get back together?
In the "Five Years Forward" special, Alison tells Mona that Emily was visiting Paige at Stanford. So far, Lindsay Shaw (the actress portraying Paige) is not credited for any season 6B episodes but perhaps this could be one of the show's guarded secrets.
8. Why does Hanna seem a little "different" when she's around a child in the opening moments of 6B?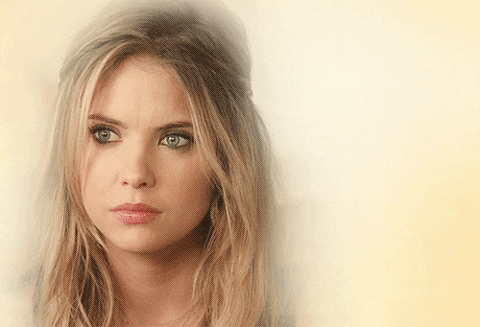 When Hanna babysits a child in the opening moments of the season 6B premiere, she seems to be enamored by the kid. Did something happen to Hanna during those five years? Fans of the Pretty Little Liars books know that Emily's biggest secret is when she gave up a baby for adoption. Could Hanna be filling this role, instead? Hmmm…
9. Whose funeral are the girls attending?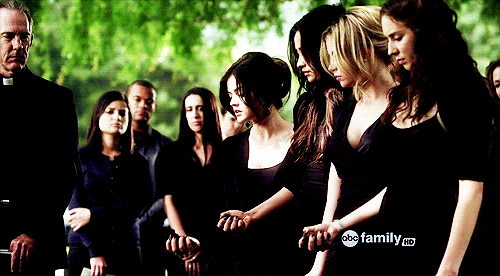 Too many people die in Rosewood! Like Alison's "death" in the beginning of the series, Rosewood's latest deceased resident will likely set the rest of the series's events in motion. But who is it?
10. What happened to Ezra Fitz?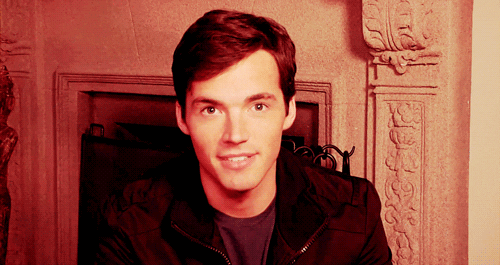 The first four minutes of the season 6B premiere revealed that Ezra accomplished his dream of being a novelist. However, it is also known that the character has the most emotional baggage out of anyone during the time jump. What did Mr. Fitz go through and where does his relationship with Aria stand?
11. What happened to Spoby?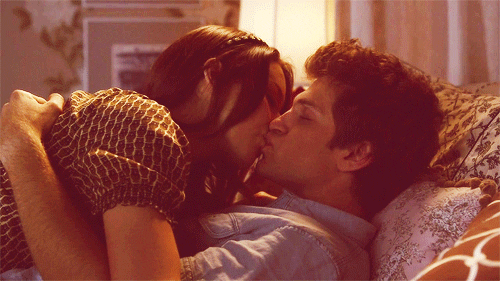 The "Five Years Forward" special revealed that Toby inherited a lot of money after his house blew up and he also rescued a girl named Yvonne Phillips from being robbed during the five-year time period. Could Yvonne be a potential love interest? And what does this mean for Spencer?
12. What is Mona up to?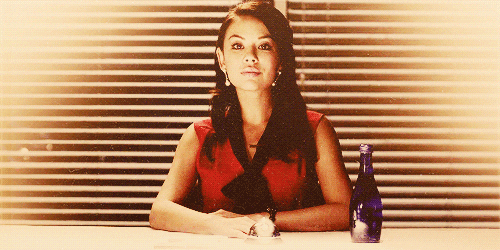 Mona majored in political science at college and is now afraid Charlotte will spill her secrets. Mona fears these secrets getting out because she is "about to start a career in the public eye." What career does she have in mind, exactly? Could she be the next mayor of Rosewood? It should be fun to see how the girls' latest threat will try to get rid of the original A!
13. Is there a logical explanation for these plot holes?
A young Charlotte mentioned that she wanted to come up with a good lie. Is it possible she could be making her story up? Hey, we have to explain the plot holes in some way, right? Or not.