10 Things You Didn't Know About 'Orange Is The New Black'
Orange Is The New Black might have been around for three seasons now, but there are still things we don't know about it. It's time for the fandom to start educating themselves on Netflix's best show.
1. The title sequence not only has pictures of real inmates, but also the real Piper Kerman who wrote the book that inspired the series.
Tumblr/Netflix
2. Laverne Cox's twin brother, M. Lamar plays Sophia in her flashbacks.
Tumblr/Netflix
3. The scar Nicky has is real. Natasha Lyonne got a scar from open heart surgery after having a bacterial infection from drug use just like her character.
Tumblr/Netflix
4. Yoga Jones or Constance Shulman was the voice of Patty Mayonnaise on Doug.
Tumblr/Netflix
5. Yes, the real Larry wrote about their relationship for The Times. Here it is.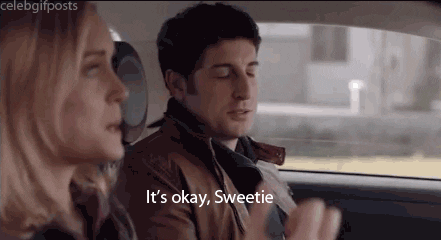 Giphy/Netflix
6. Actress, Dascha Polanco who plays Daya is only two years younger than the actress who plays her mother.
Tumblr/Netflix
7. Some names were changed from the book to television. In the book "Red" was "Pop" and "Taystee" was "Delicious."
Tumblr/Netflix
8. The real man that was the head of the drug smuggling ring was never able to be extradited to stand trial. He was elected senator of Ogun state of Nigeria.
Tumblr/Netflix
9. Danielle Brooks (Taystee) and Samira Wiley (Poussey) both went to Julliard and were a year apart. They knew each other in school.
Tumblr/Netflix
10. Suzanne or Crazy Eyes was originally supposed to be in just two episodes. On Uzo Aduba's last day of shooting the producer asked if she could stay on for more.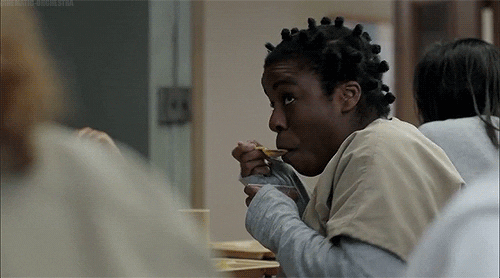 Giphy/Netflix
RELATED: OITNB Fans Frenzy Over Newbie Stella – Read The Full Tweetcap for Season 3