Tina Fey and Miley Cyrus to Host 'Saturday Night Live' This Season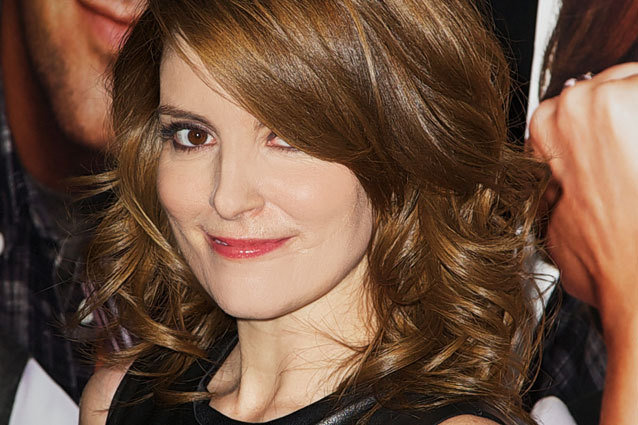 Alberto Reyes/WENN 
NBC has just announced a slew of hosts and musical guests for the upcoming season of Saturday Night Live, the first of whom being a very familiar face.
SNL vet Tina Fey will be hosting the Season 39 premiere on Sept. 28. Fey was a writer and cast member for the show for 9 years, and played a massive role in defining the show's style for a decade, hosting the Weekend Update segment and working her way up to becoming the show's head writer. After leaving SNL in 2006, she went on to create and star in her own series, 30 Rock, which just wrapped up its final season in January. The rock band Arcade Fire will be joining Fey as the musical guest. The only quibble about her hosting gig is that she probably won't get to use her fantastic Sarah Palin impersonation since the former Alaskan governor hasn't popped up much in the news as of late… but maybe they'll find a way to fit it in somewhere.
Pop star Miley Cyrus will be both hosting and performing for the Oct. 5 show, surely giving America the lesson on twerking that it never asked for and never wanted. Since Cyrus has been the target of a lot of media parody lately, and since she has taken to making fun of herself on SNL before, we can assume that another segment of "It's Pretty Cool" will highlight the music artist's recent VMA debacle.
Additionally, actor Bruce Willis will host the October 12 show, accompanied by the 2013 VMAs' non-embarrassment Katy Perry.
More:
Globes 2013: Tina Fey and Amy Poehler Deliver Best Monologue Ever
Miley Cyrus Pioneers the Movement to Sexualize Teddy Bears
Amy Poehler's and Tina Fey's Super Awesome Friendship
---
From Our Partners


A Complete History Of Twerking (1993-2013) (Vh1)