TLC Movie (Band, Not Channel) Casts Lil Mama, Keke Palmer, and a Third Human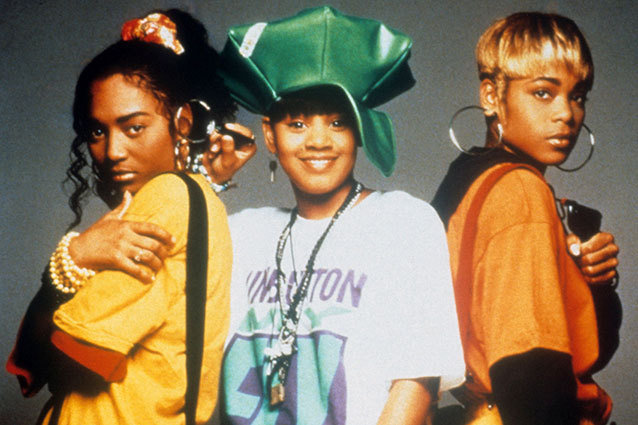 Anchored by the fact that the demise of Lisa "Left Eye" Lopes has provided the most consistent source of sadness for me over the course of the past decade, I approach the developing TLC movie with apprehension. The VH1 film has sat dormant in the works for quite some time, first gracing the pop culture conscious in 2011 — three years after remaining members Rozonda "Chilli" Thomas and Tionne "T-Boz" Watkins revived the R&B band as a two-man operation. Vulture announces now that the music television network is picking up speed, casting a musician and two musician-actresses to play the iconic 1990s trio: Lil Mama, Keke Palmer, and Step Up star Drew Sidora.
RELATED: Paul Dano to Star in Brian Wilson Biopic
It might raise concerns that Lil Mama — while perhaps the biggest name on the cast list, is also the only of the three without any acting credits to her name — has been handed the role of Left Eye, who will ostensibly play the focal point of the movie's narration. Having lost her life tragically in a car accident at the age of 30, the drama and sorrow of Left Eye's story is likely to command the most attention from VH1's writing staff. As such, music artist and America's best Dance Crew judge Lil Mama, born Naitia Kirkland, will be exhibiting a brand new form of artistic express in this film, and in large doses.
Palmer, on the other hand, has been tested duly in the cinematic. Owning the title role in Akeelah and the Bee, recurring in Tyler Perry's madea franchise, and headlining the sitcom True Jackson, we'll be investing a tad more confidence in the actress' capabilities in handling singer Chilli. The lesser known Sidora also has a slew of big and small screen roles to her name, most notably on That's So Raven and in films like Step Up and Wild Hogs.
RELATED: Mick Jagger, Brian Grazer Producing James Brown Biopic
Call us cynical, but this is a few rungs shy of an dream cast. While we must keep in mind that a VH1 movie is likely to split its time evenly between acting and singing, we'd still like a big screen-caliber production when handling the story of TLC. This isn't just any nostalgic pop band we're talking about — people love the hell out of TLC. Nobody born before 1993 has managed to get through life without being part of a highway sing-along to "No Scrubs." Nobody can resist a slow, rhythmic head-bob and soulful pantomime when "Waterfalls" hits the radio waves. And nobody can think about the dynamic trio without sighing wistfully, at least a bit.
Still, we have hope. This might not be gearing up to be the musical biopic of the decade, but we're excited to see what the impassioned forces at work have in store for our beloved TLC.
Follow Michael Arbeiter on Twitter @MichaelArbeiter.
[Photo Credit: Wenn]
---
From Our Partners:


Bradley Cooper Dancing Is Surprisingly Awkward, Sweaty (Vh1)


Kate Upton Bares All in Nothing But Body Paint: Video (Celebuzz)