TLC's New Shows Are Absolutely Insane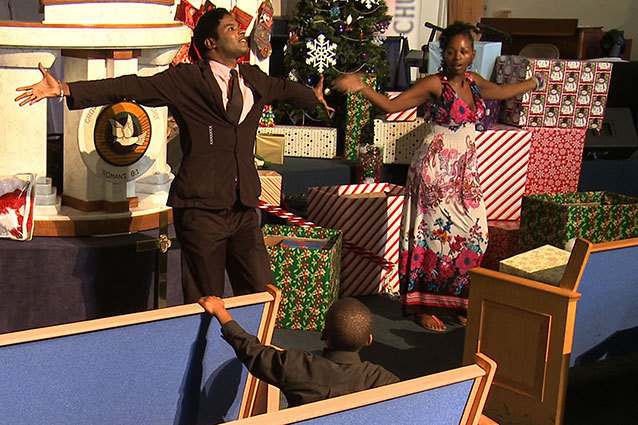 Somewhere in the depths of your cable dial (OK, no TVs have dials anymore, so in the depths of that weird grid guide thing or in the place where you search for shows by title) there is an electric Coney Island Freak Show of the Mind. It is called TLC and it is where reality TV shows based on insane tabloid ideas go to haunt the darker corners of your brain for all eternity. TLC stands for The Learning Channel, but the only learning you will do is about how awful you are for wanting to watch these things, usually in marathon form, usually in your pajamas, and usually on a Saturday where you should be doing something much more useful. 
The home of Here Comes Honey Boo Boo, Breaking Amish, and Sister Wives will have 52 original programs next year and, in a press release today, they announced a handful of the shows they'll be debuting. They're taking one thing that's popular, adding another, and then bringing it down to a level that is so base you won't be able to divert your eyes. 
Alaskan Women Looking for Love: This show takes five women from Alaska (none of them Palins, that we know of) and brings them to Miami for them to find husbands. This made sense to the programming executive when his Molly was still working, but the idea, and the drug, has since worn off. 
Ballroom Blitz: Dancing with the Stars, minus the stars. So, just Dancing. 
Best Funeral Ever: Yup, just like the title says. They're putting the fun back in funeral (I just trademarked that slogan so, sorry TLC, you're gonna have to pay me come promo time) with this show about a funeral home in Dallas and their wacky memorial services. The special last year was such a hit (that's where the photo above is from), it's back full time!
Cajun Paranormal: One part Swamp People one part Long Island Medium. Shake until frothy. 
Husband Hunters: Women who have everything about their wedding day planned except one detail: who the groom is. The working title, Desperate, was later nixed. 
My Teen Is Pregnant, and So Am I: I'm gonna let you read that title again and feel it for yourself: My teen…is pregnant…and so…am I. Yes, that is what this show is about. You know how everyone accused Teen Mom of glamorizing teen pregnancy because girls will want to get knocked up so they can be on the show? Well, what about the moms that are going to get themselves pregnant and then convince their teen daughters to get pregnant too so that they can both be on the show? That is going to happen. That is totally going to happen!
Women of Homocide: The behind-the-scenes lives of female officers who investigate murders. OK, this one actually sounds kinda cool. 
Follow Brian Moylan on Twitter @BrianJMoylan
[Photo Credit: TLC]
---
From Our Partners


Hayden Panetierre Bikinis in Miami (Celebuzz)


Every Jurassic Park Dinosaur Ranked From Best to Worst (Vulture)