Is 'True Detective' Really the Best Career Move for Elisabeth Moss?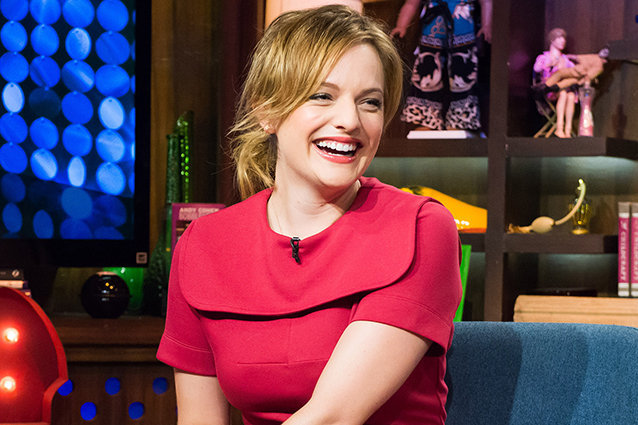 Bravo via Getty Images
Because time is a flat circle, it's time to once again sort through all of the casting rumors for the new season of True Detective. Though no actors have officially been confirmed, several names have been thrown around as contenders for the second season of Nic Pizzolato's hit TV show. According to The Wrap, the current front runners are Vince Vaughn as a corrupt businessman, Colin Farrell and Taylor Kitsch as detectives with a host of personal issues (among them drug problems and abuses of power), and Elisabeth Moss as the female lead, a sheriff with a troubled past and problems with alcohol and gambling. So, just your usual upbeat crime fare.
True Detective would be Moss' first major role after wrapping up seven seasons of Mad Men. But True Detective is only a one-season commitment, so Moss would still be free to pursue other opportunities, instead of being tied down to one show for several more years. Plus, it's the buzziest show currently on the air, which is bound to open the amount of projects and opportunities headed her way even further.
Mad Men has allowed Moss to showcase the range of her talent, but Ani Bezzerides seems so different from Peggy Olson that it would allow her the opportunity to stretch even further. Moss' character on Top of the Lake , Det. Robin Griffin, was also a drastic change of pace to Peggy, but it remained very much under the radar during its run, despite the critical and awards acclaim it earned. Thanks to its surprising first season and the clout that HBO's programming enjoys, True Detective is a much more recognizable property. More people would be aware of Moss' work on the show, which means she's much more likely to finally take home that Emmy. Look at what True Detective did for Matthew McConaughey, and just imagine what it could do for someone like Moss, who is already a critical darling.
But a role on True Detective might not be all it's cracked up to be. Though Moss would be the show's female lead, she still seems to be setting up as a second fiddle to Farrell, the show's alleged primary protagonist. That's not to say that her character would be any less complex and interesting, but it's hard to imagine that most of the attention – both on the show and in the press – wouldn't focus on the movie star instead of the TV vet. After playing second fiddle to Jon Hamm for the last seven years, it would be better to see Moss find a project where she can finally get the chance to shine.
A lateral move might not be what Moss needs right now. She's spent several years proving that she's an incredibly talented actress on television, but her films roles, even at the height of Mad Men's fame, have been few, and have tended towards the supportive girlfriend type instead of anything that made use of her talent. Perhaps it's time for her to find the right film role in order to really make an impact on Hollywood and audiences outside of Peggy Olson.
Of course, it's also entirely possible that Moss isn't looking for another gritty detective series this soon after Top of the Lake. That role offered her many of the same things that True Detective does (a change of pace, a challenging character, a talented cast, awards attention), albeit on a slightly smaller scale. Moss might be satisfied with her foray into the detective genre, and might want to avoid True Detective so that she doesn't get typecast. Considering the fact that she's largely avoided period pieces outside of Mad Men, it wouldn't be too surprising.
Whatever she decides, the truth remains: Elisabeth Moss will probably be fine, because she doesn't actually need True Detective. She has already built a respected career thanks to projects like Mad Men  and Top of the Lake, and now that the former is wrapping up, she likely has her pick of projects. Sure, True Detective would be a great move, but it's not the only one she has right now, and no matter what she chooses, something tells us that we'll still see a lot more of Moss. Even if it isn't on a weekly basis anymore.